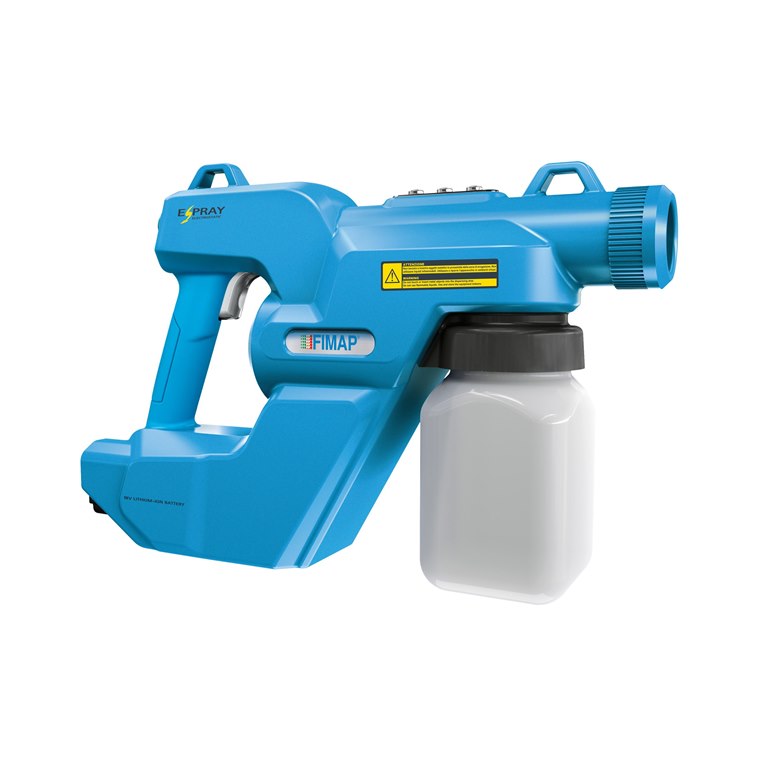 Electrostatic Spray Gun
Product Code: E-GUN
SKU: 3352052
£1,108.00 exc. VAT
Lead time: 5-10 days
---
Select With/Without Sanitising Liquid
The E-Spray gun allows you to coat a surface quickly and evenly with a sanitizing solution. The E-spray disperses the solution into very small droplets, which will cover the area to be treated. Each single droplet is given an electrostatic charge making them repel each other and be attracted to the targeted surface.
The E-spray gun is supplied in a shockproof box including a 2000mAh Li-ion battery and charger, three standard nozzles and a 1L tank for sanitizing solution.
Suitable for use with any non-foaming sanitising liquid.
Delivery and Returns
Please click on the link below to view our delivery and returns policy