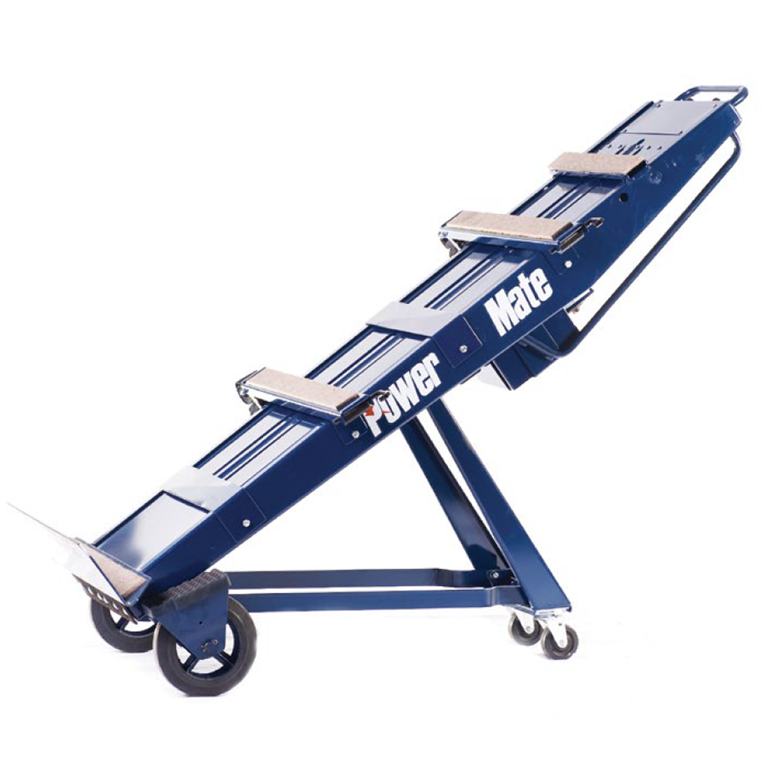 Power-Mate Stair Climber
Product Code: POWERMATE M1
SKU: POWERMATE M1
The PowerMate range of stair climbers are used for the most challenging of materials handling applications, up to 680kg.
These machines are capable of transporting heavy American-style fridge freezers, vending loads, stoves and many more.
The L series differ slightly from the M series due to the LE1 featuring a movable toe plate function. This feature enables the operator to transport loads up and downstairs and then place it onto a surface, using a single motion. With this being said, the L series carries loads up to 318Kg whereas the M series offers a larger toe plate and a heavier loading capacity of 680Kg.
Delivery and Returns
Please click on the link below to view our delivery and returns policy