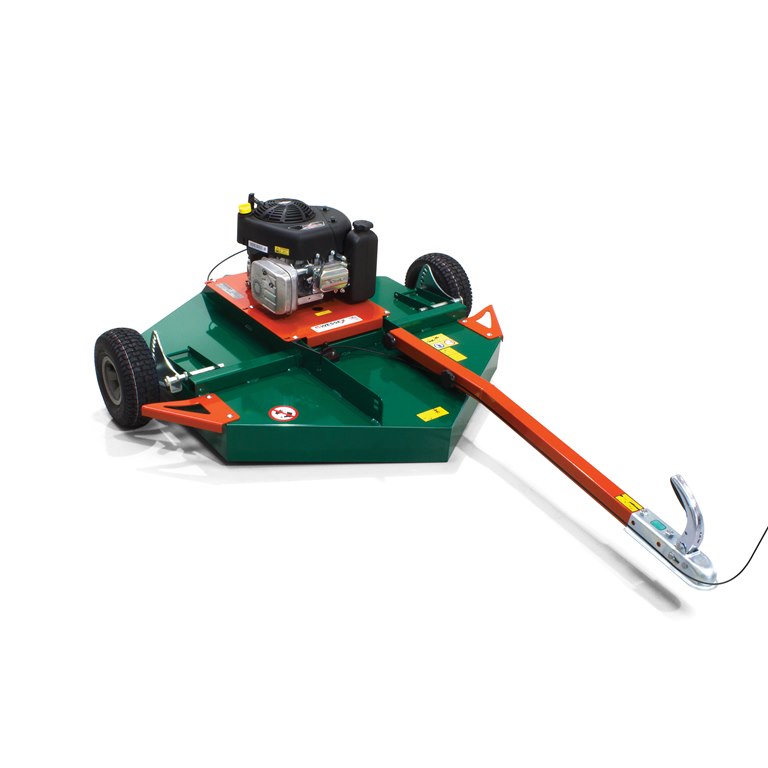 Pasture Topper Rotary Mower
Product Code: AT-110
SKU: AT-110
With the pedigree of the distinguished Wessex brand behind it, the Wessex
AT-110 TOPPER
will perfectly complement ATV's and utility vehicles in both ground care and agricultural applications. Developed to suit the requirements of the ATV user working to a budget, the AT-110 is an excellent blend of performance and value.
STURDY DECK FABRICATION – Shot-blasted and powder coated for durability
12.5HP BRIGGS & STRATTON ENGINE – Powerful, easy to start engine
THROTTLE LEVER – Clips on to ATV rack for user convenience
DRAWBAR CAN BE OFFSET TO EITHER SIDE – Cut outside of the quad wheelings
ADJUSTABLE DRAWBAR – Levels the machine for an even cut
HEAVY DUTY BLADE GENERATES EXCELLENT MOMENTUM IN WORK – Ideal for lush grass
13 X 5.00-6 TYRES
SIMPLE HEIGHT ADJUSTMENT – The AT-110 comes with a simple height-adjustment lifting device. This allows the operator to lift one side of the machine with their foot, leaving both hands free to reposition the wheels to the desired cutting height and secure with a pin.
CENTRIFUGAL CLUTCH – Allows the blade to be engaged / disengaged from the seat
Delivery and Returns
Please click on the link below to view our delivery and returns policy