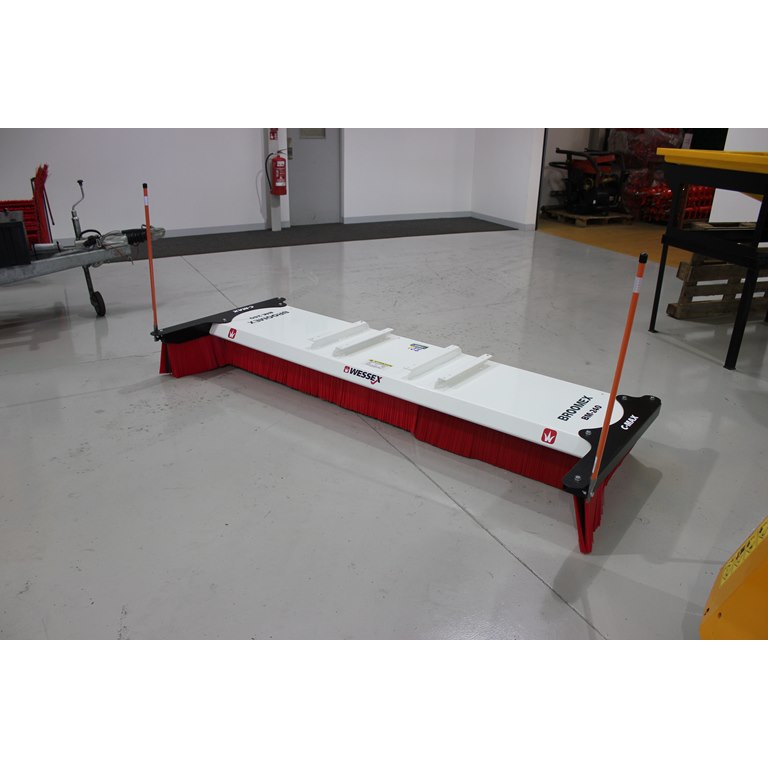 BroomEx Sweeper
Product Code: BM
SKU: BM-150
Select Working Width (mm)

Please note: BM PUSH BROOMS REQUIRE HITCH. FOR FORK POCKET VERSION SEE BP-150

From building sites to farmyards the versatile BroomEx sweeper system saves time and money. With no moving parts to increase the danger of flying debris, BroomEx is safe and maintenance-free.
Attach a BroomEx brush quickly and simply to your host vehicle and off your go!
A wide range of hitches enables BroomEx to be attached to compact and large tractors, telehandlers, forklifts, loaders and skidsteers.
Delivery and Returns
Please click on the link below to view our delivery and returns policy