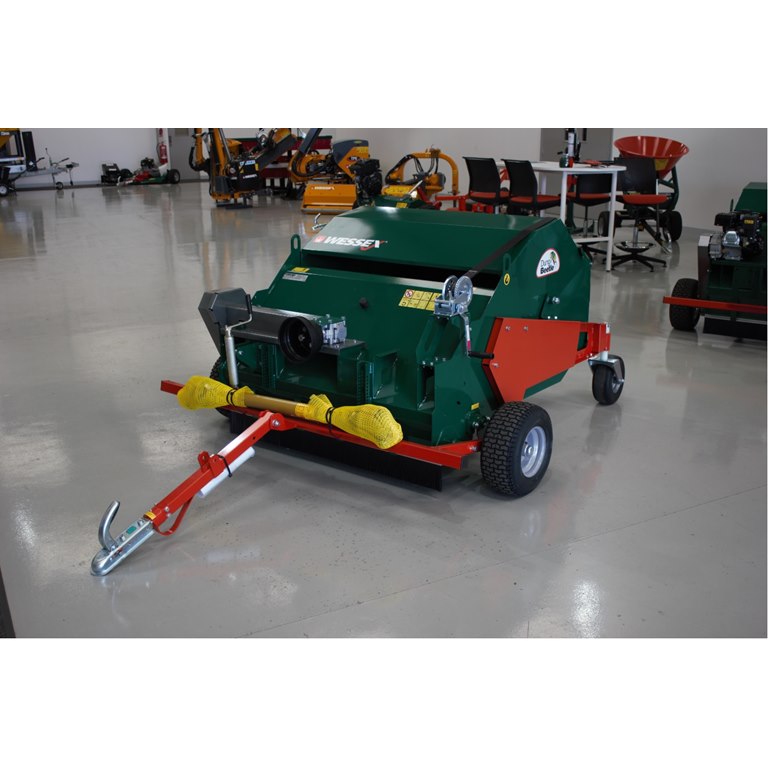 Sweeper Collector
Product Code: MTC
SKU: MTC-120-E
Select PTO/Engine Driven:
The WESSEX MTC TRAILED COLLECTORS are available in both PTO or engine driven versions for use behind a small tractor an ATV or UTV.
As a sweeper collector, the machine is fitted with supple bristles for turfcare applications. Grass clippings, autumn leaves and other debris will be flicked effortlessly into the hopper without damaging fine turf. When full, the hopper is rolled over by means of a hand-operated winch to leave a clean discharge onto the ground.
Delivery and Returns
Please click on the link below to view our delivery and returns policy