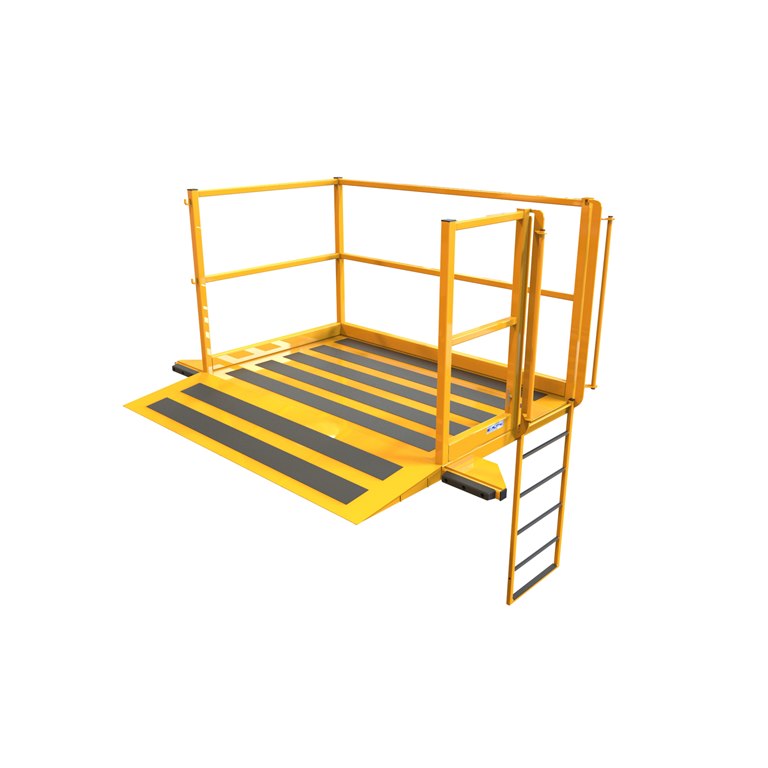 Lorry Loading Platform
Product Code: LORRYLOAD
SKU: LORRYLOAD
Price On Application
Lead time: 20 working days
---
The lorry loading platform has been designed to enable safe and efficient loading and unloading on and off lorry beds. The platform is fitted with a fixed 600mm ramp that can be lowered onto the bed of the lorry, enabling the platform to be loaded with pallets, boxes and other goods via a hand pallet truck.


● Drop down ladder c/w safety hand rails
● Anti slip flooring for secure footing
● Front rubber buffered side wings for vehicle protection.
Please check if attachments match the truck's current rating plate, if not a new rating plate will be required at additional cost.
Delivery and Returns
Please click on the link below to view our delivery and returns policy