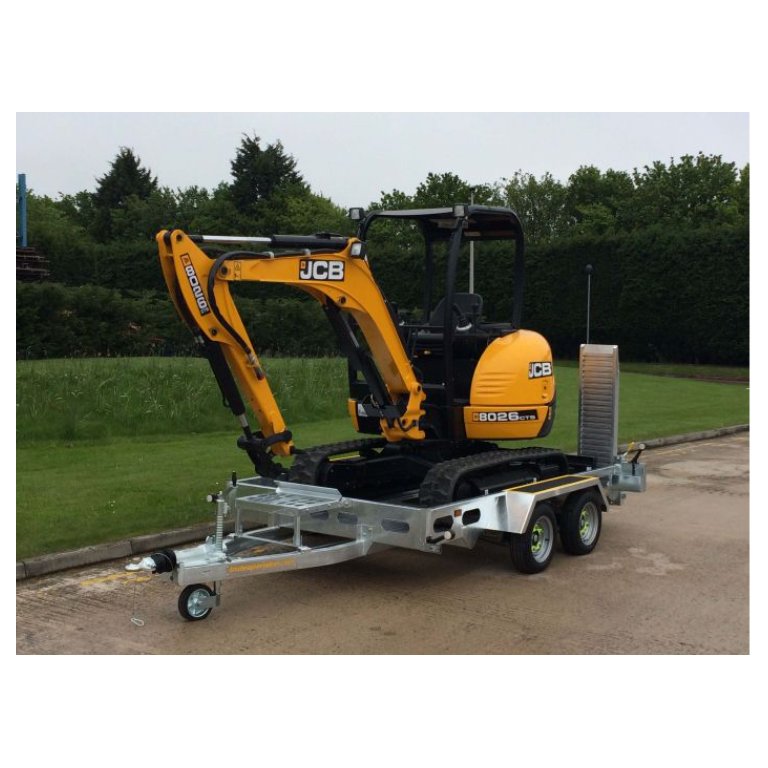 10' x 5'6" Alumax Plant Trailer (3500kgs)
Product Code: ALUMAX10'X5'6"
SKU: ALUMAX10'X5'6"
The Indespension 10' x 5'7" Alumax Plant trailer is lightweight and robust.
Built with our industry leading Indespension SuperRide suspension and a hot dip galvanised chassis, the Alumax has a payload of 2,910kg.
Fitted with non-slip mudguards and aluminium chequer-plates steps, not only is the trailer built for longevity, but it is safe and easy to access.
The Alumax features a low bed height and shallow ramp angle to allow for safe and easy loading and it is built with sealed for life bearings, premium auto manual brakes and aluminium decks and ramps. The trailer is ECWVTA type approved
Delivery and Returns
Please click on the link below to view our delivery and returns policy