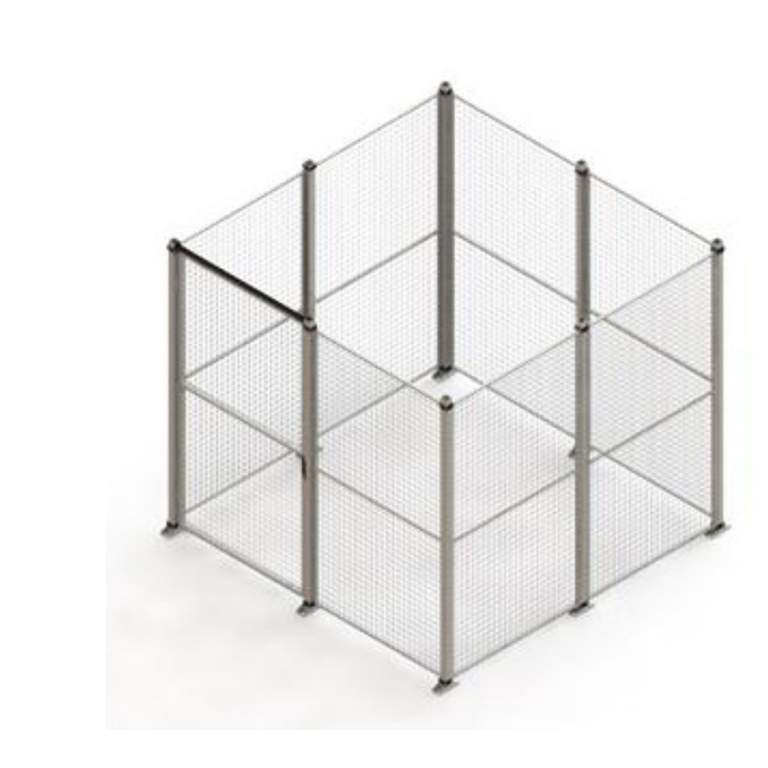 Medium Cage
Product Code: NSG.CAGE. MEDIUM.SINGLE
SKU: NSG.CAGE. MEDIUM.SINGLE
We strongly advise a site survey is completed before purchase.
The storGUARDTM medium cage can come with either a single or double swing door. The double swing door offers a larger opening which creates a great system for storing vehicles such as ride-on cleaners or forklift trucks. With the system being bolted directly into the floor, combined with the high strength the UK and EU sourced steel, this cage is a great way to limit access and store anything of high value.
Your kit will include all the fixtures and fittings that you need to assemble your cage apart from the tools and a padlock.
All aspects of the storGUARDTM will be finished in powder coating RAL7042 (traffic grey)
Fit 4 cages per double pallet
This kit includes:
1x 1200mm Single-Swing Door (with staple/hasp lock)
- 1x Latch Post (inc fixings)
- 1x Hinge posts (inc fixings)
- 1x Lintel
Delivery and Returns
Please click on the link below to view our delivery and returns policy