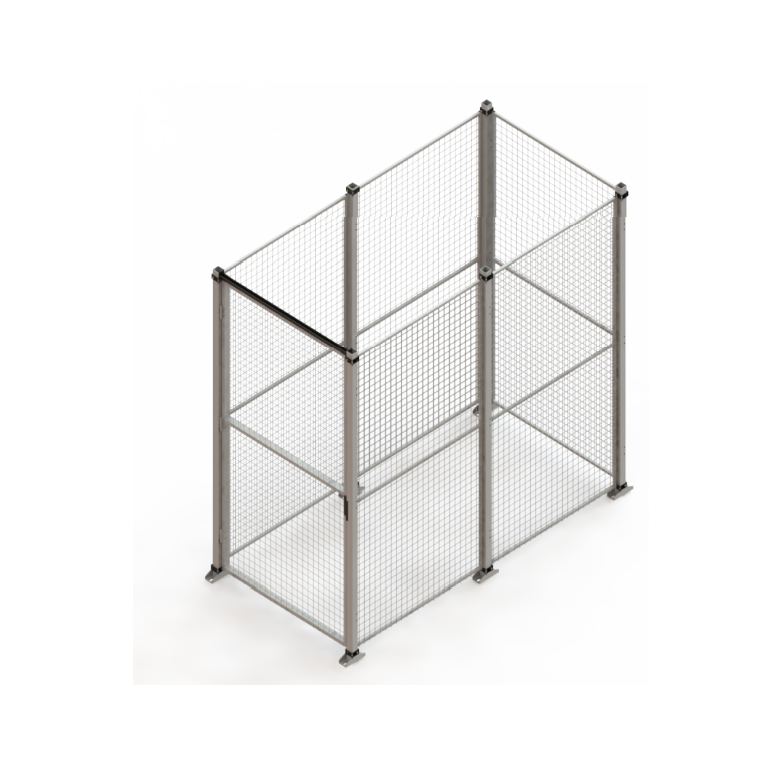 Small Cage
Product Code: NSG.CAGE. SMALL.SINGLE
SKU: NSG.CAGE. SMALL.SINGLE
We strongly advise a site survey is completed before purchase.
The storGUARDTM small cage is the perfect solution to create a small area of storage that you can restrict access to. Made from 5 panels, 6 posts and a single swing door, the small cage is easy and fast to assemble and easily fits into those unused gaps in your warehouse, creating a functional space.
Your kit will include all the fixtures and fittings that you need to assemble your cage apart from the tools and a padlock.
All aspects of the storGUARDTM will be finished in powder coating RAL7042 (traffic grey)
Fit 5 cages per double pallet
This kit includes:
1x 1200mm Single-Swing Door (with staple/hasp lock)
- 1x Latch Post (inc fixings)
- 1x Hinge posts (inc fixings)
- 1x Lintel
5x 2200mmx1200mm
4x Standard Posts - each post includes:
- 2x post clips each with M6x 15 bolt and nut to fit
- 2x floor bolts
- 1x post cap
Delivery and Returns
Please click on the link below to view our delivery and returns policy