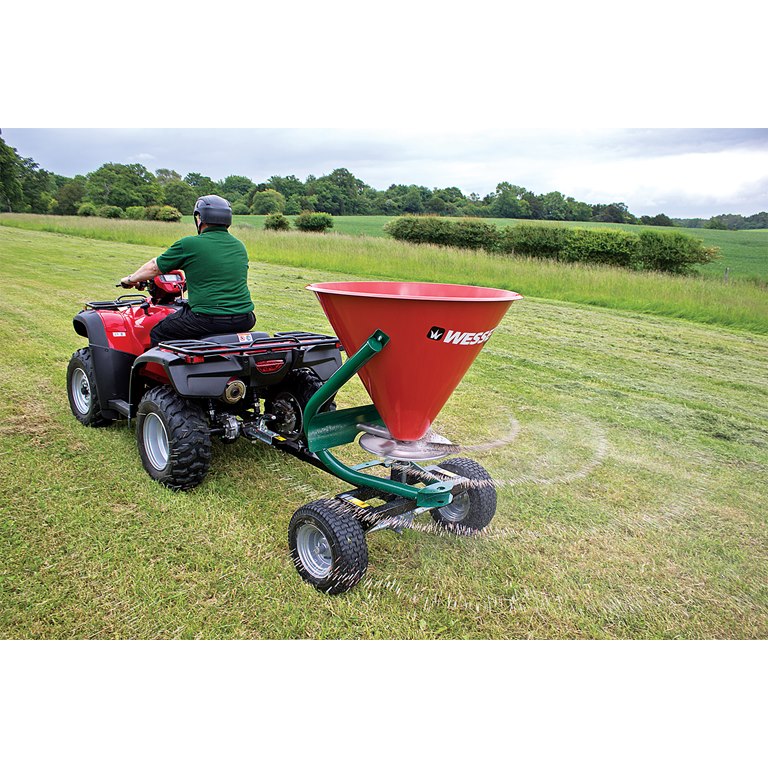 Trailed Spreader or Salt Spreader
Product Code: FS-270
SKU: FS-270
The Wessex TRAILED SPREADERS are ideal for use behind ATV's and UTV's.
With 270 litre hoppers, these popular spreaders will spread granular or powdered fertilisers or grass seed in a turf care application, game feed on estate or even dry granular salt for winter maintenance.
The salt spreader versions include the following additional features:
SPREAD LIMITER – Typically used in winter maintenance applications for spreading salt on pathways, the spread limiter restricts the application width to approximately 1.5m.
EXTENDED AGITATOR – Keeps material moving within the hopper.
FILTERING GRID – Breaks up lumps of salt before entering the hopper.
Delivery and Returns
Please click on the link below to view our delivery and returns policy