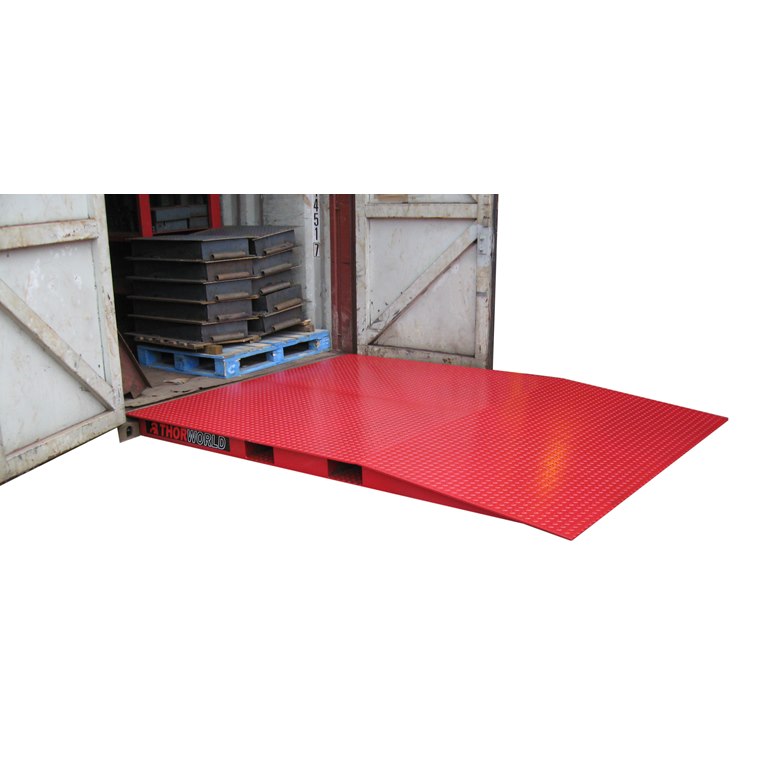 Ground Level Access Ramp
Product Code: GLAR-R
SKU: GLAR-R-10
Designed to allow access into standard shipping containers that are located at ground level. Contact us for further advice if you are using temperature controlled containers, or
similar, with raised or set-back floor levels.
Two heavy duty steel designs available depending on the nature of the goods to be (un) loaded:
● Ramp only - a one piece design, moved from the front by FLT. Provides a steady slope incline to access the container floor.
● Ramp and platform - a one piece design, moved from the side by FLT.
● Provides a level working platform (typically 1850mm in length) to allow horizontal access and thus prevent tightly packed goods from impacting the top of the container.
● Movement by simple fork truck pocket allows quick and easy movement by one operative only
● Please note - these units are designed to be used with standard shipping containers

● A smooth, flat and sturdy floor area is required in front of the container.
● Anti-slip grit surface is available as an optional extra.
Delivery and Returns
Please click on the link below to view our delivery and returns policy