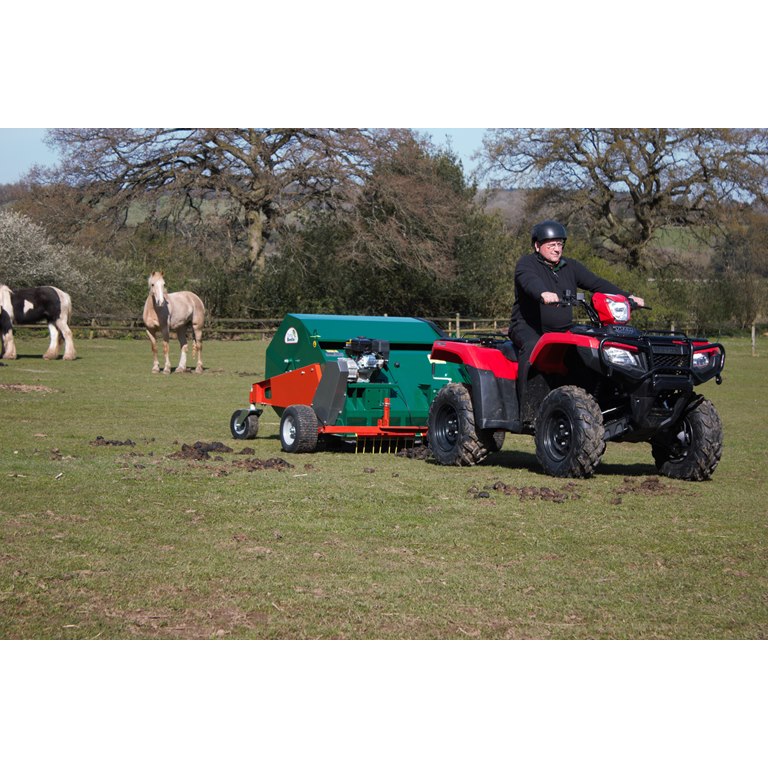 Dung Beetle Paddock Cleaner
Product Code: MTX
SKU: MTX-120-P
Select PTO/Engine Driven:
The WESSEX MTX TRAILED COLLECTORS are available in both PTO or engine driven versions for use behind a small tractor an ATV or UTV.
The paddock cleaner is fitted with a row of sprung steel tines in front of the rotor which loosens stubborn muck. The rotor is fitted with a heavy-duty bristle for maximum efficiency in a paddock environment. When full, the hopper is rolled over by means of a hand-operated winch to leave a clean discharge onto the ground.
Delivery and Returns
Please click on the link below to view our delivery and returns policy