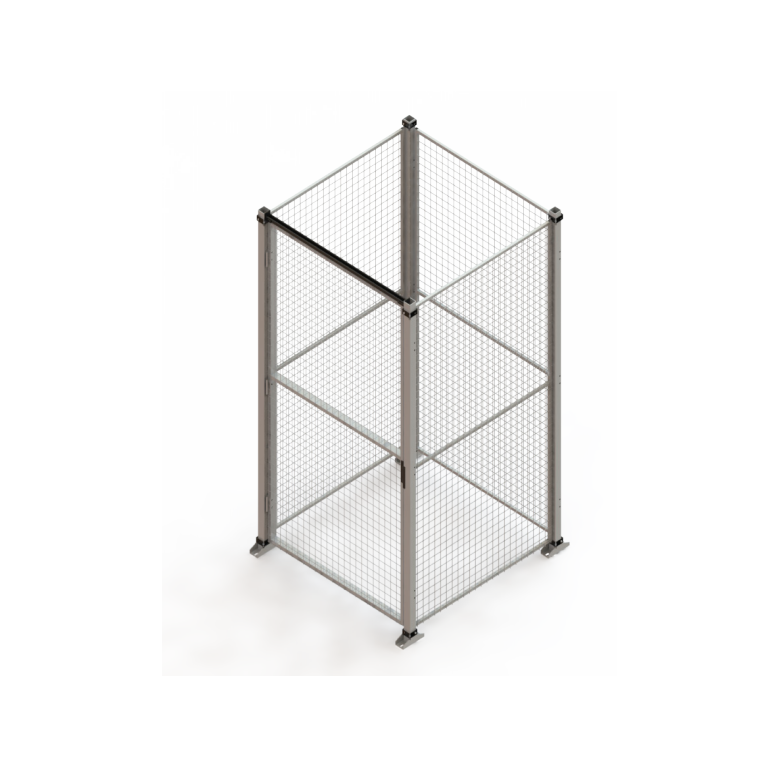 Mini Cage
Product Code: NSG.CAGE. MINI.SINGLE
SKU: NSG.CAGE. MINI.SINGLE
We strongly advise a site survey is completed before purchase.
The storGUARDTM min cage is the smallest in the complete kits range. Made up of 3 panels, 4 posts and a single swing door, the mini cage is often used to protect electrical panels that need to have restricted access or as small storage areas.
Your kit will include all the fixtures and fittings that you need to assemble your cage apart from the tools and a padlock.
All aspects of the storGUARDTM will be finished in powder coating RAL7042 (traffic grey
This kit includes:
1x 1200mm Single-Swing Door (with staple/hasp lock)
- 1x Latch Post (inc fixings)
- 1x Hinge posts (inc fixings)
- 1x Lintel
3x 2200mmx1200mm
2x Standard Posts - each post includes:
- 2x post clips each with M6x 15 bolt and nut to fit
- 2x floor bolts
- 1x post cap
Delivery and Returns
Please click on the link below to view our delivery and returns policy