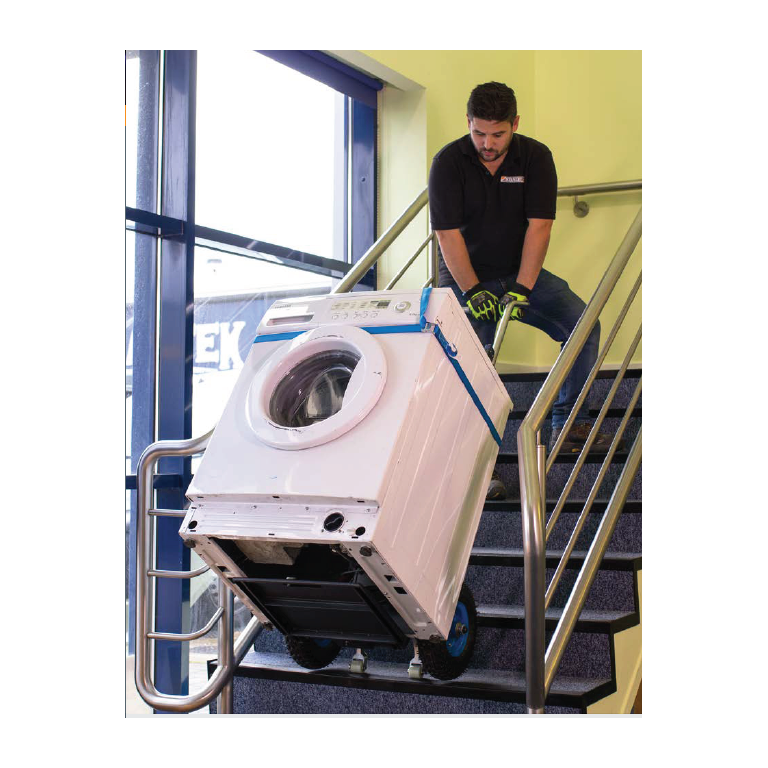 Sprinter Stair Climber
Product Code: SPRINTER
SKU: SPRINTER150
Discover the innovative Sprinter stair climber series.
All models are highly portable and offer a dual speed of 34 steps & 17 steps per minute. They can climb up to 2000 steps on one charge and feature a removable battery for easy charging.
The lithium battery technology is highly efficient with a charging time of 2-4 hours, with each stair climber featuring a battery meter.
Each Sprinter model can be fitted with a range of accessories such as water bottle and cylinder attachments, fold-out trolley and bespoke toe plates for wider loads.
Delivery and Returns
Please click on the link below to view our delivery and returns policy