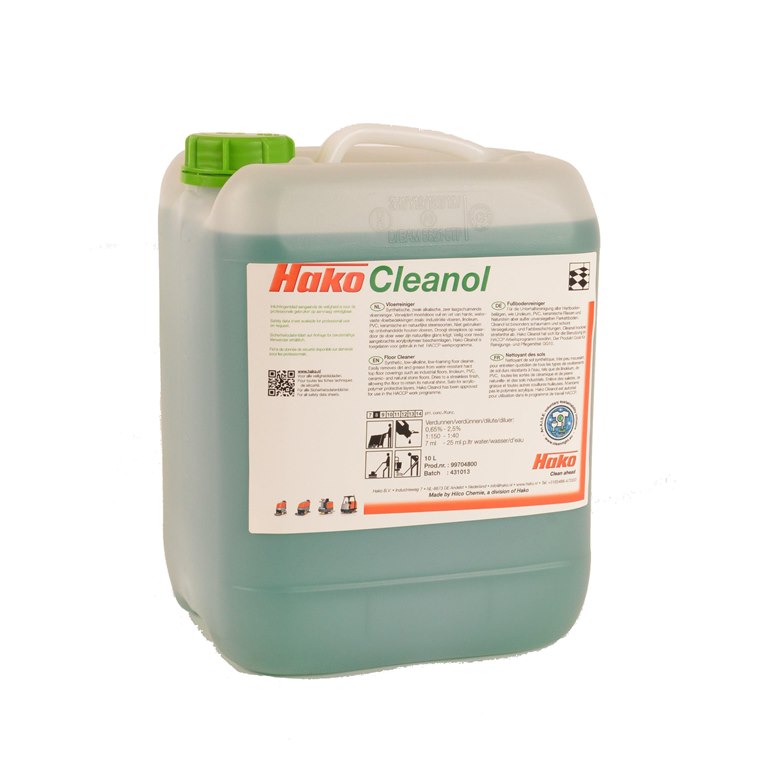 Cleanol
Product Code: CLEANOL
SKU: BOS002259
Hako Cleanol is a product for daily cleaning of all water resistant floors; it removes light to medium soiling (see spec sheet in downloads for more info on usage).
Hako Cleanol removes grease and dirt, is safe for protective layers and has a nice fresh fragrance.
Due to its calcium binding properties Hako Cleanol will dry to a streakless finish.
Delivery and Returns
Please click on the link below to view our delivery and returns policy