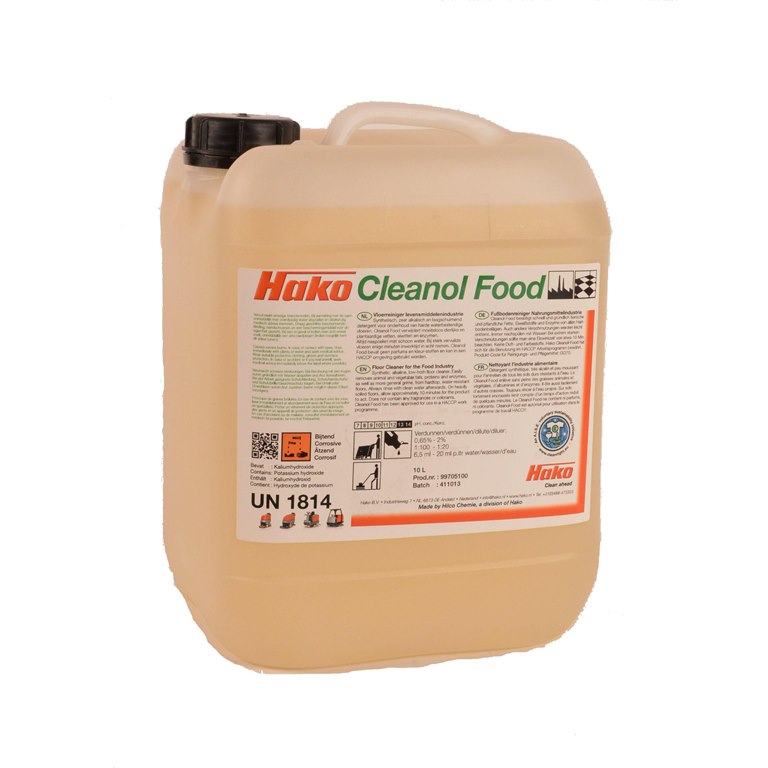 Cleanol Food
Product Code: CLEANOL FOOD
SKU: BOS002256
Hako Cleanol Food is a high alkaline detergent for removal of medium to heavy dirt in the food processing industry (see spec sheet in downloads for more info on usage).
Hako Cleanol Food removes very effectively vegetable - and animal fats, starch, proteins and other sticky pollutions from water / alkaline resistant floors.
The product does not contain dyes or fragrances.
Delivery and Returns
Please click on the link below to view our delivery and returns policy