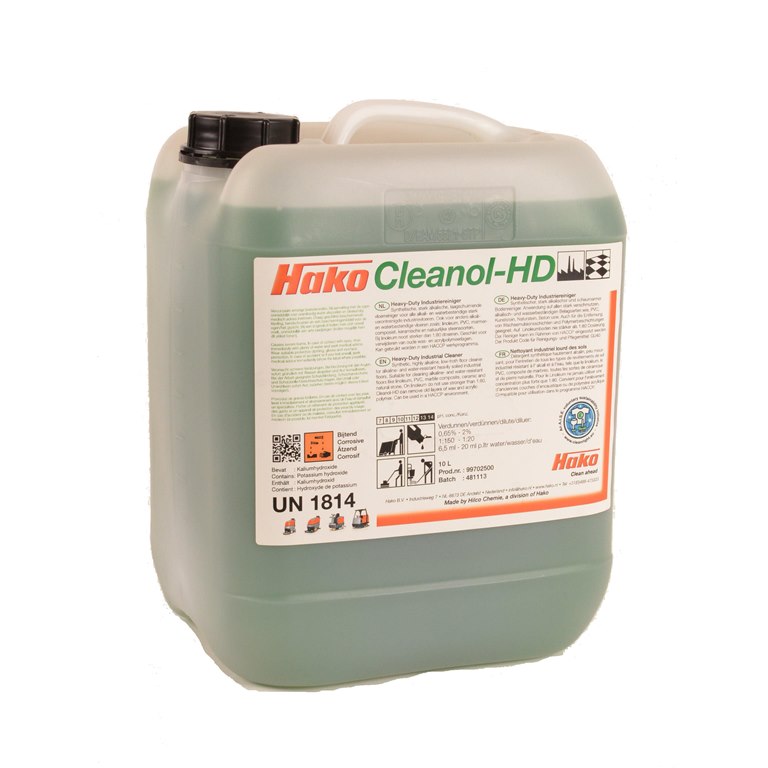 Cleanol HD
Product Code: CLEANOLHD
SKU: BOS002262
Hako Cleanol-HD is a high alkaline detergent for the cleaning of all water/alkaline resistant concrete and industrial floors (see spec sheet in downloads for more info on usage).
The product is suitable for removing heavy industrial dirt: grease and oils but also the removal of old wax or polymer-based protective layers.
Hako Cleanol-HD is not to be used on asphalt.
Delivery and Returns
Please click on the link below to view our delivery and returns policy