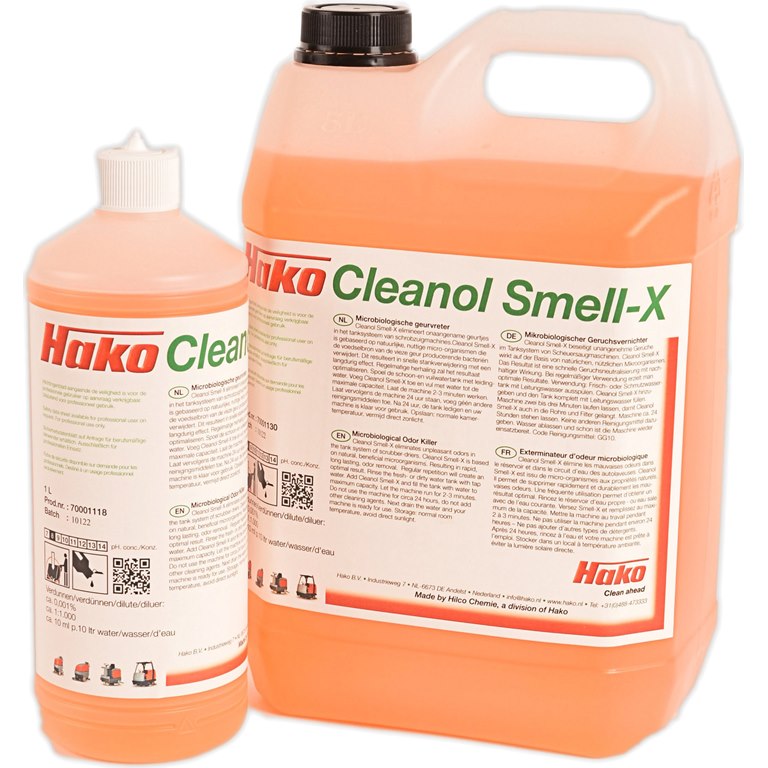 Cleanol Smell-X
Product Code: CLEANOL SMELL
SKU: BOS002250
Cleanol Smell-X eliminates unpleasant odours in the tank system of scrubber-driers.
Based on natural, beneficial microorganisms.
Let the product work for circa 24 hours for a long lasting effect.
Periodic repetition will improve the after effect. In severe cases use a stronger dilution rate (see spec sheet in downloads for more info on usage).
Delivery and Returns
Please click on the link below to view our delivery and returns policy