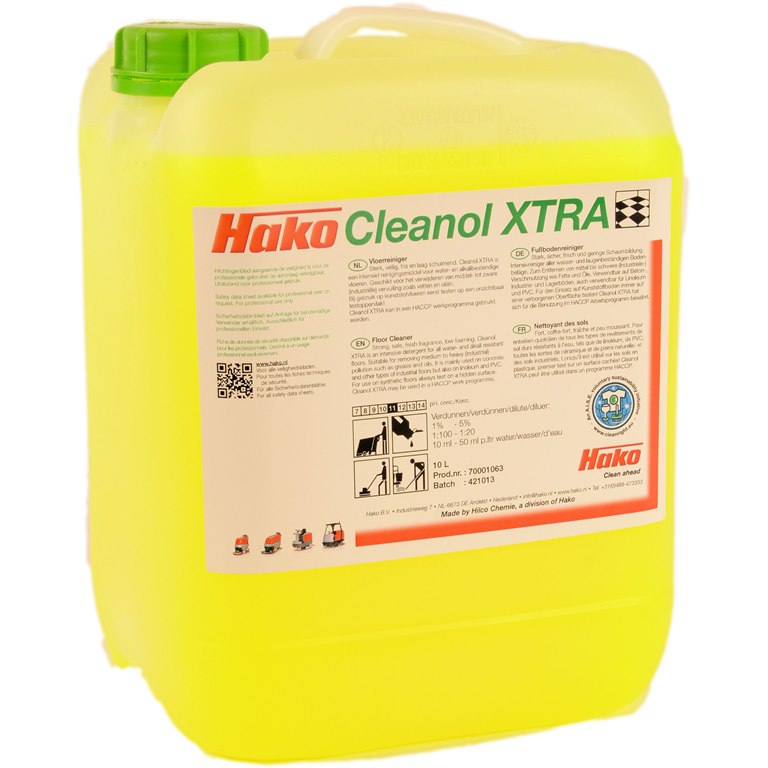 Cleanol Xtra
Product Code: CLEANOL XTRA
SKU: BOS002260
Synthetic, fresh, low foaming. Removes dirt and grease from alkaline- and water resistant hard top floors (see spec sheet in downloads for more info on usage).
Formulated to remove medium (industrial)(general) soiling in workshops, distribution centres and such.
When used on a synthetic floor, always first test on a hidden surface area.
Can be used in HACCP surroundings.
Do not use on acryl copolymer coatings.
Delivery and Returns
Please click on the link below to view our delivery and returns policy