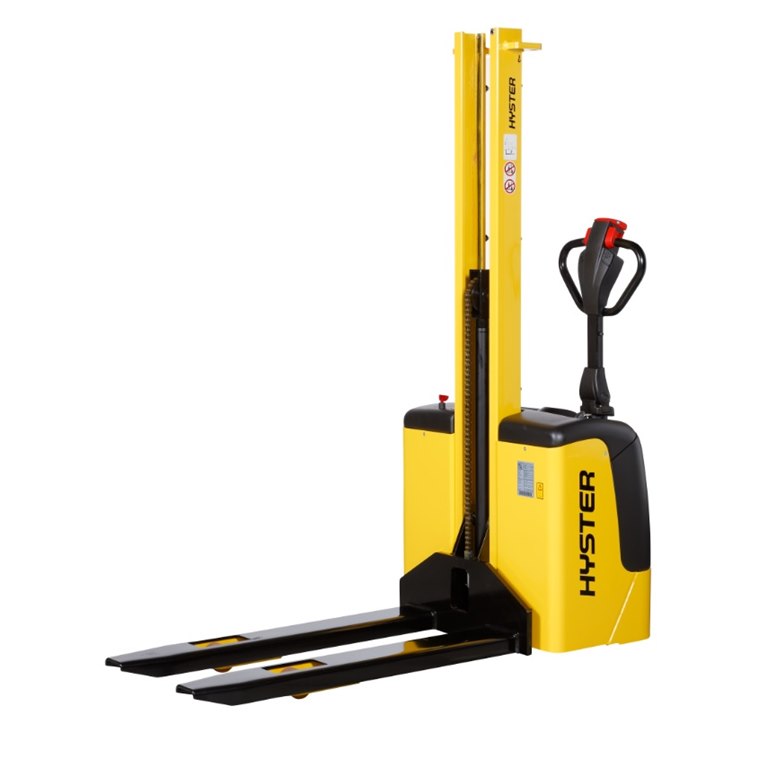 Hyster Compact Stacker
Product Code: SC1.0
SKU: SC1.0
The Hyster® SC1.0 is designed to suit a variety of lighter duty warehouse applications.
The unit is ideal for use in the back of a retail store or mezzanine floors and is especially suitable for lifting and transporting open pallets, stillages and other open containers in confined spaces.
Responsive butterfly switches control travel direction, speed and braking. They allow for a smooth start, controlled braking and acceleration.
Delivery and Returns
Please click on the link below to view our delivery and returns policy