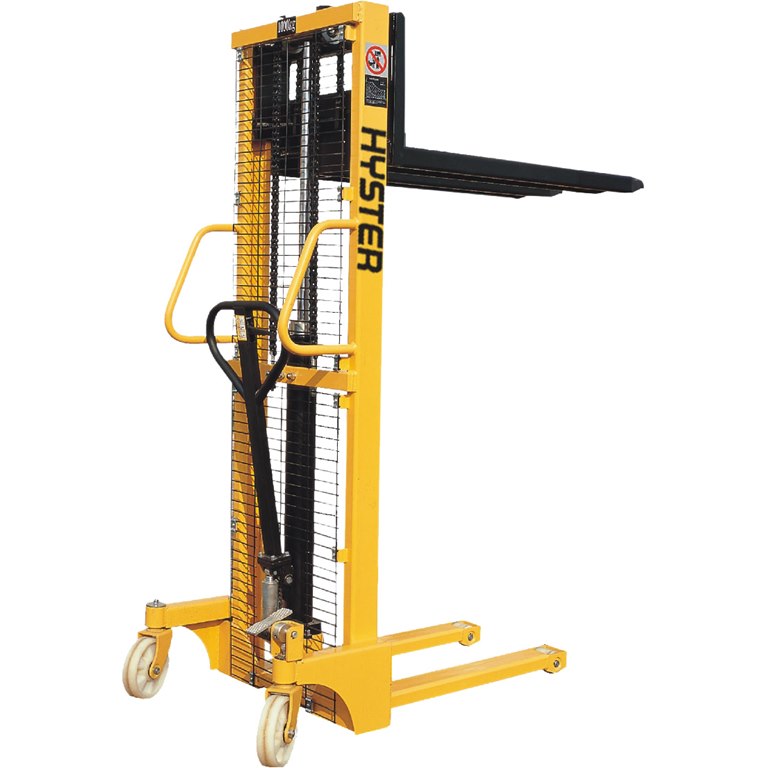 Hyster Manual Stacker Trucks
Product Code: EMS
SKU: EMS
Manual Stacker Trucks from Hyster® feature a fork over straddle leg design, and are operated using manual hand or foot control.
Steel construction and nylon wheels and rollers provide a robust solution.
The load capacity is 1000kg and the truck features a screen for operator protection. Its ergonomic design and compact build make it ideal for operating in congested areas.
Delivery and Returns
Please click on the link below to view our delivery and returns policy