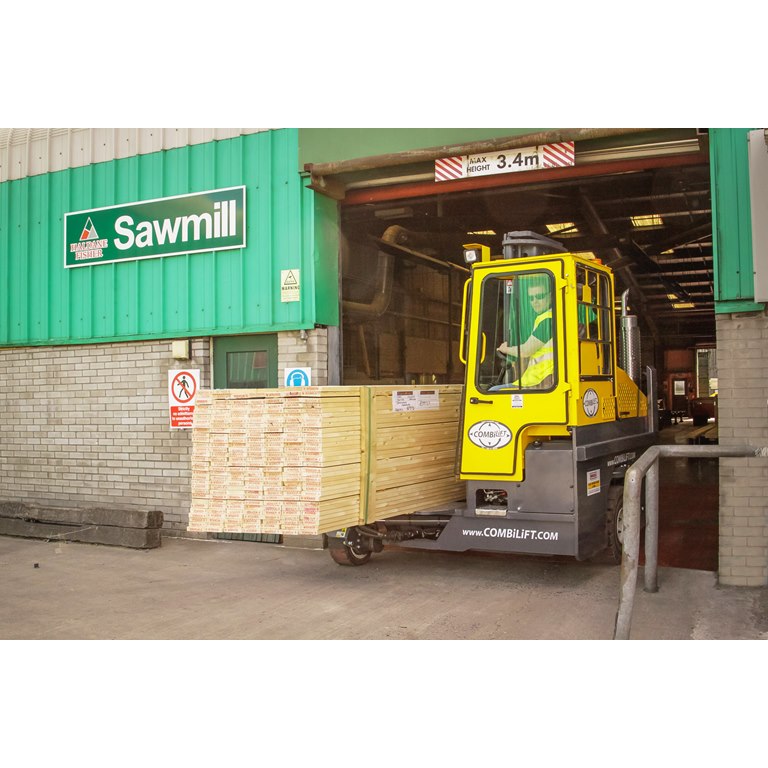 C-series Multidirectional Sideloader
Product Code: C-series
SKU: C-series
Designed to improve your workflow by effectively becoming three forklifts in one, a sideloader, counterbalance and narrow aisle forklift.
This revolutionary design eliminates costly double handling of material and improves productivity.
The Combi C-series has the ability to quickly change the direction of its wheels and move in any direction. This 4-way movement gives this forklift the versatility to transport long loads through narrow doorways and around objects with confidence and utmost safety.
Delivery and Returns
Please click on the link below to view our delivery and returns policy