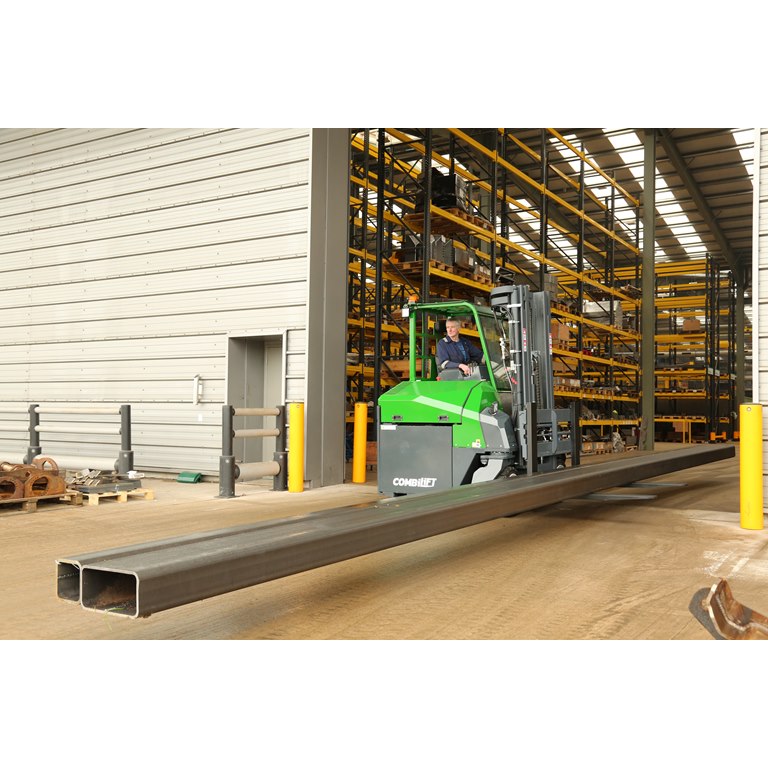 CB Counterbalance Forklift Truck
Product Code: CB
SKU: CB
The innovative combi-CB is the original multi-directional counterbalance forklift truck. More compact than a conventional forklift the CB is perfect for transporting goods such as palletised loads but has the added advantage of having the ability to carry long loads in sideways mode.
The diminutive stature combined with the forklifts manoeuvrability makes the Combi-CB the perfect all-round forklift having the ability to transport a very diverse range of goods, from palletised loads to long length materials such as timber or steel beams.
A further advantage of the CBs innovative 4-way steering and compact design is that it provides you with the versatility to operate it as a narrow aisle forklift.
Delivery and Returns
Please click on the link below to view our delivery and returns policy