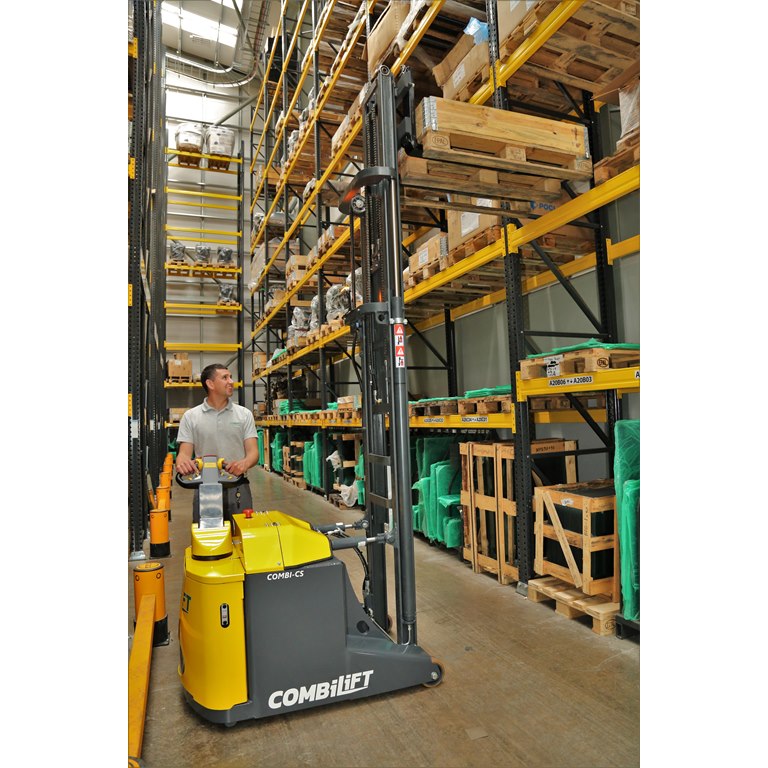 Combi-CS Counterbalance Stacker
Product Code: CS
SKU: CS
As with all Combilift Solutions, safety was a chief consideration for the Combi-CS.
The multi-position tiller enables push-button rotation of the rear wheel, allowing the operator to remain in the safest possible position when placing and picking in in confined areas, such as narrow aisles.
This improves forward visibility and greatly reduces the risk of incidents in tight confines. This and its excellent ergonomics make it easy and stress-free to operate.
Delivery and Returns
Please click on the link below to view our delivery and returns policy