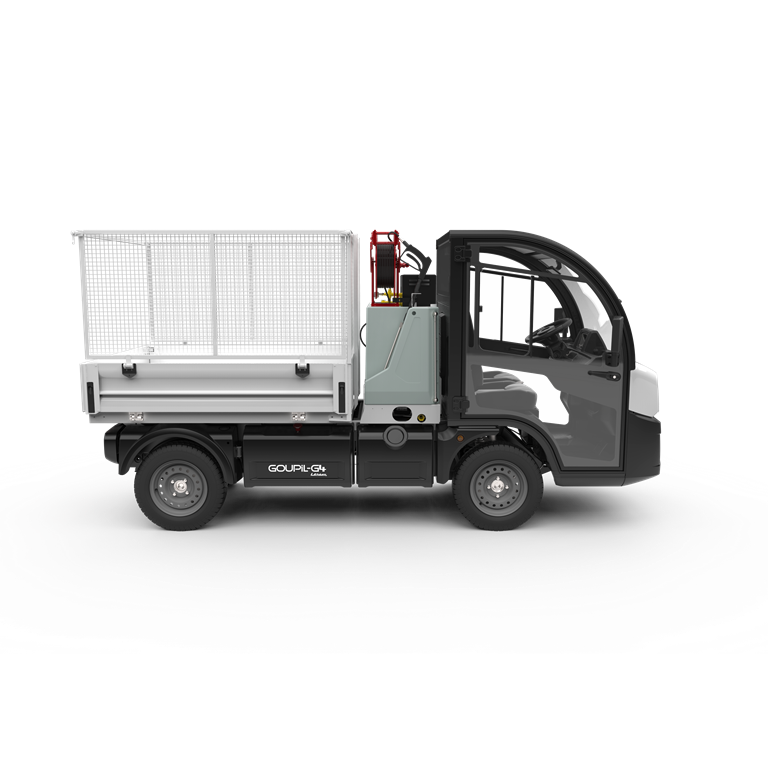 Gopuil G4 Commercial Electric Vehicle
Product Code: G4
SKU: G4
The Goupil G4 is an all-electric light commercial vehicle with zero-emissions, homologated for road use and ideally suited to low emission zones, city centres and towns.
Robust, versatile and compact, and with 11 body configurations, N1 or L7e type approval, lead acid or lithium batteries the Goupil G4 is suitable for a vast range of applications. The versatility of the modular chassis easily allows for a bespoke body to suit the client's applications.
The compact dimensions provide easy access in crowded city centres and narrow town streets and boasts an excellent payload up to 1264kg for a lithium battery Pick-Up.
Delivery and Returns
Please click on the link below to view our delivery and returns policy