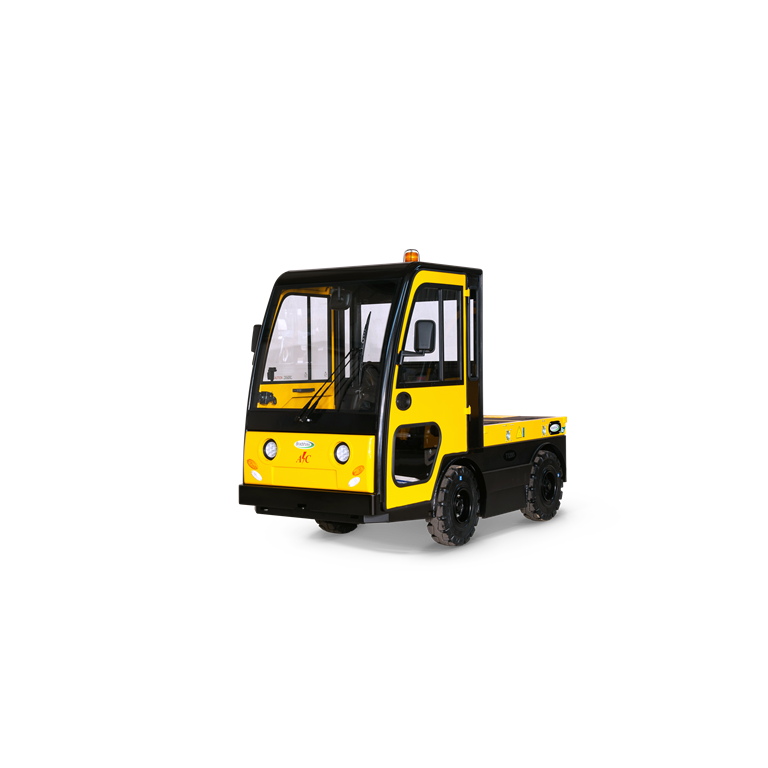 T1200 Tow Tractor
Product Code: T1200
SKU: T1200
The T1200 is a compact mid range tow tractor with a tow load capacity of 12,000kg.
The tow tractor has five individual braking systems, including drum brakes on steer and drive axles, electronic regenerative braking under deceleration, dynamic speed sending to prevent over-speeding in all driving conditions, automatic hill hold and automatically applied electromagnetic parking brake.
Available as non-cabbed or cabbed.
Delivery and Returns
Please click on the link below to view our delivery and returns policy