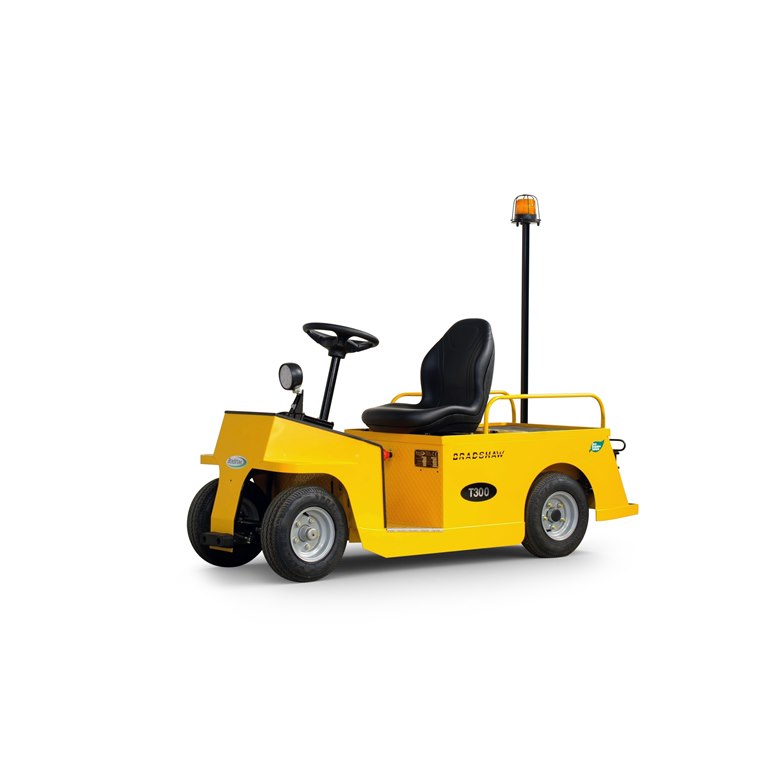 T300 Tow Tractor
Product Code: T300
SKU: T300
The seated T300 four-wheel tow tractor pulls up to 3,000 kg effortlessly. With a narrow width of just 765mm and innovative front axle, the T300 offers a short turning radius making it an ideal solution in confined spaces.
It's all welded steel frame and body protects the operator and is built to last for years of use. The control system design provides ease of maintenance on all electrical systems. Geared steering and on-board charger provide safety, efficiency and convenience during daily operation.
Cab options include canopy top and screen or vinyl weather enclosure. As well as the standard range, modifications can be made to suit your application.
Delivery and Returns
Please click on the link below to view our delivery and returns policy