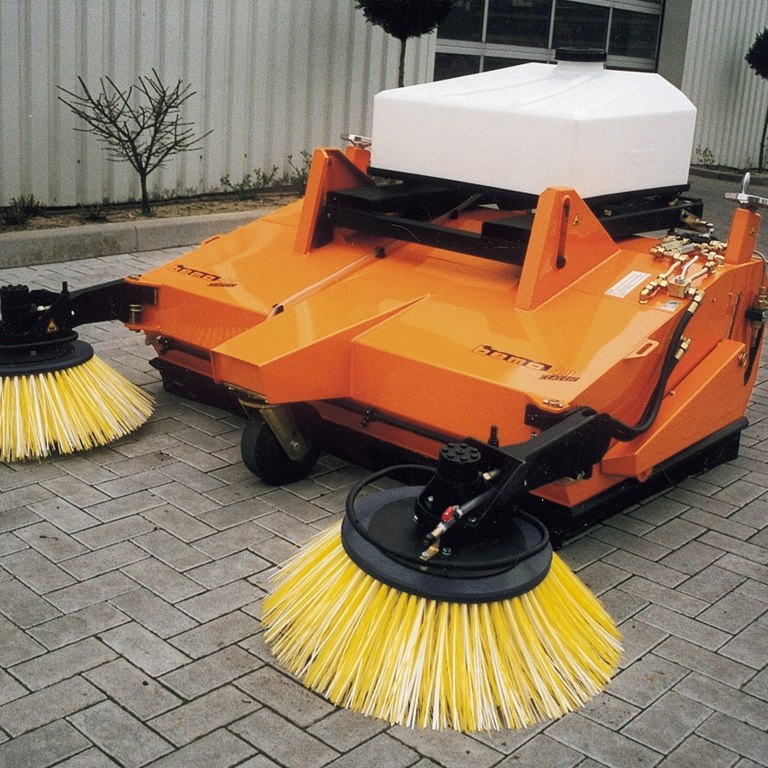 BEMA Forklift Sweeper
Product Code: BEMA
SKU: BEMA
● Hydraulically operated mounting on the forks of any conventional lift truck.
● A fitment is also available for wheeled loaders and tractors
● Steel/PPN mixed brush recommended for outdoor/heavy duty applications
● Water spray system and rotary side brushes available for all models as optional extras
● Available with or without collection hoppers
The Bema range of mounted sweepers covers the needs of a wide diversity of markets in agriculture, construction, industrial, municipal, waste recycling, ground care, airports etc.
Models range from the budget priced Agrar 520mm brush to the massive Titan model that has a brush size of 920mm, with eight other models available in varying sizes.
Bema sweepers attach to tractors, forklifts, telehandlers, wheeled loaders, skid steers and specialist vehicles.
Models available with working widths from 1250mm to 4850mm.
Delivery and Returns
Please click on the link below to view our delivery and returns policy