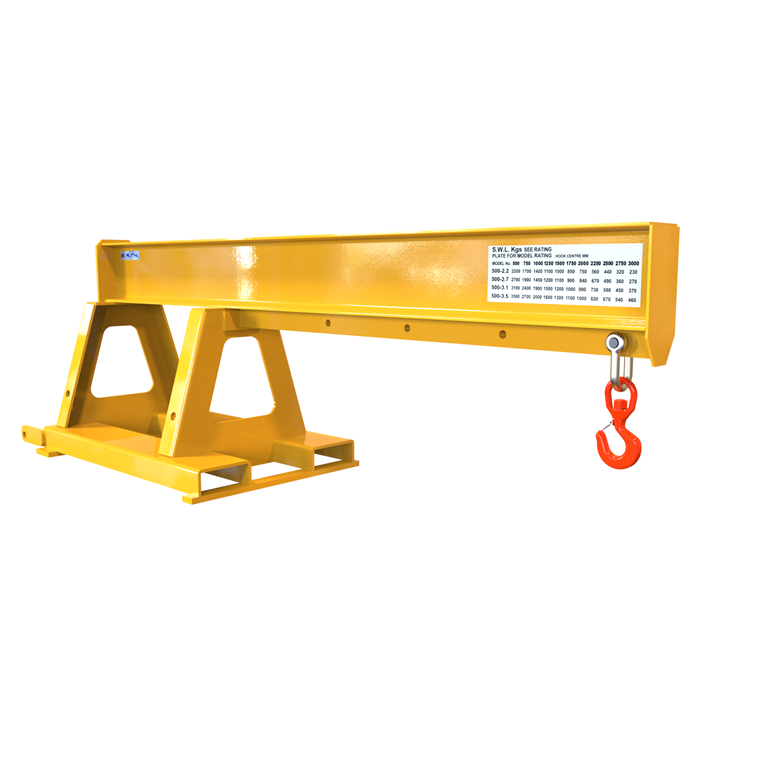 Fork Mounted Raised Jib
Product Code: FMJ
SKU: FMJ 661-500-3.1
Select Truck Capacity (kg)
Supplied with hook and shackle.
Four lifting points from 1000mm to 1750mm in 250mm increments. The fork mounted raised jib (FMJ) has a fixed beam length of 1800mm and is ideal for
lifting and conveying loads which are not suitable or do not require palletising. The raised
height position can offer improved visibility.
Delivery and Returns
Please click on the link below to view our delivery and returns policy