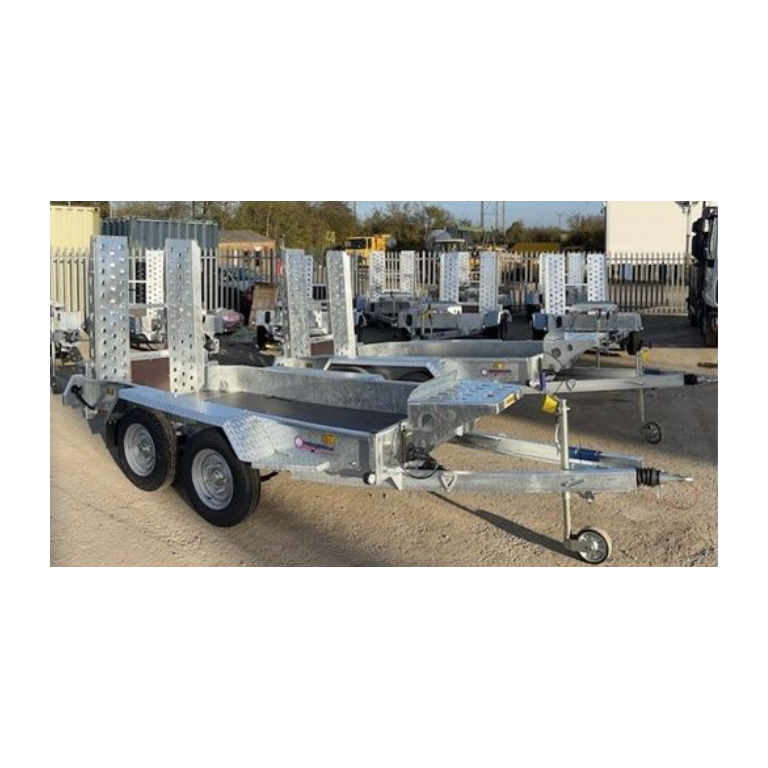 9' x 4' Challenger 50 Beavertail Trailer (2700kgs)
Product Code: CHALLENGER50 9'X4'
SKU: CHALLENGER50 9'X4'
Challenger 50 Beavertail Trailer from Indespension is a 9' x 4' plant trailer.
Built with a fully welded and hot dip galvanised chassis, it has a gross vehicle weight of 2700kg.
The Challenger 50 range of plant trailers are fitted with a beavertail to create a low angle for loading, which allows for safe and easy loading of mini diggers, scissor lifts and rollers to name a few.
Delivery and Returns
Please click on the link below to view our delivery and returns policy