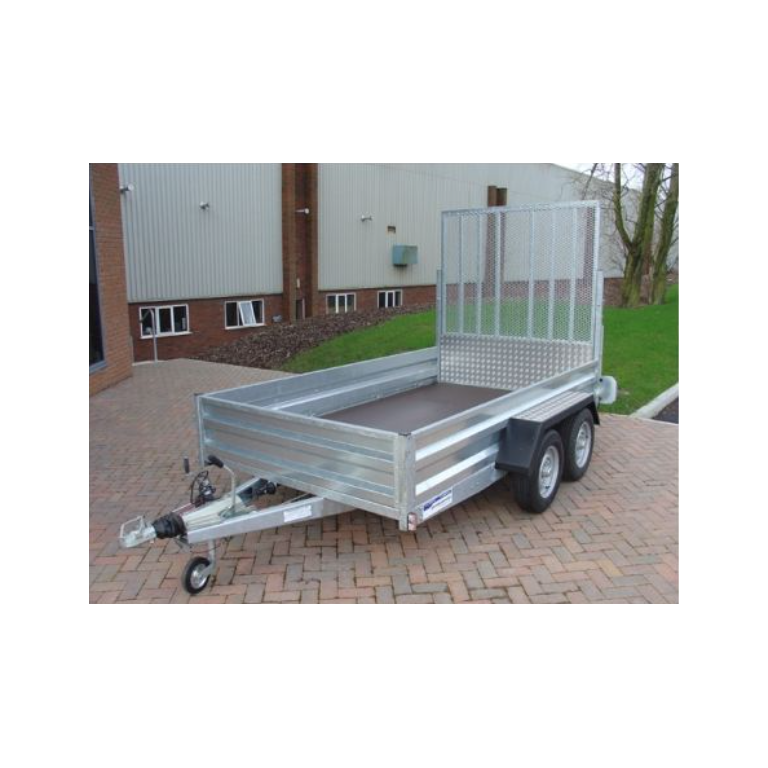 Braked 10' X 5' Twin Axle Trailer
Product Code: BRK10'X5'TWNAXL
SKU: BRK10'X5'TWNAXL
Braked 10' x 5' twin axle trailer, constructed with profiled galvanised pressed steel sides and a gross vehicle weight of 2700Kgs.
Built with our Indespension 'Superide' suspension with 165R13C wheels & tyres and an A-Frame construction.
The GT26105 also comes with inset rear light clusters, galvanised load bearing mudguards complete with an anti-slip strip and heavy duty phenolic non-slip flooring, jockey wheel, Triplelock 50mm ball coupling and 6 x internal lashing points as standard.
Delivery and Returns
Please click on the link below to view our delivery and returns policy