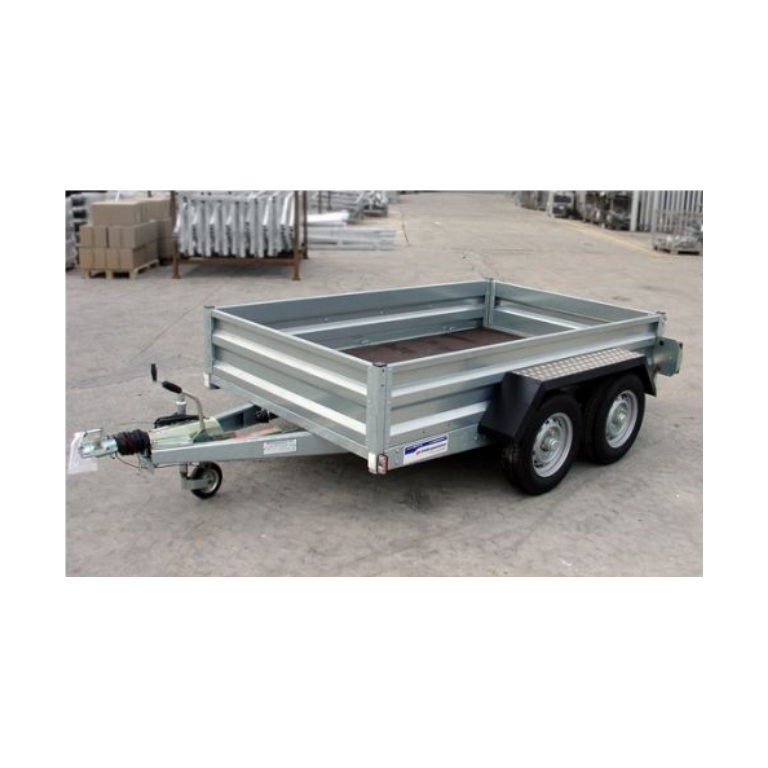 Braked 8' X 5' Twin Axled Trailer
Product Code: BRK8'X5'TWNAXL
SKU: BRK8'X5'TWNAXL
Braked 8' x 5' twin axle trailer with a gross vehicle weight of 2700Kgs.
The GT range of goods trailers from Indespension are built for strength with a hot dip galvanized steel chassis, which are constructed from two longitudinal profiles 'C' channels and a tapered 'A' frame creating a rigid and strong design.
Profiled galvanized pressed steel sides and box section corner posts also provide additional strength to the trailer.
Delivery and Returns
Please click on the link below to view our delivery and returns policy