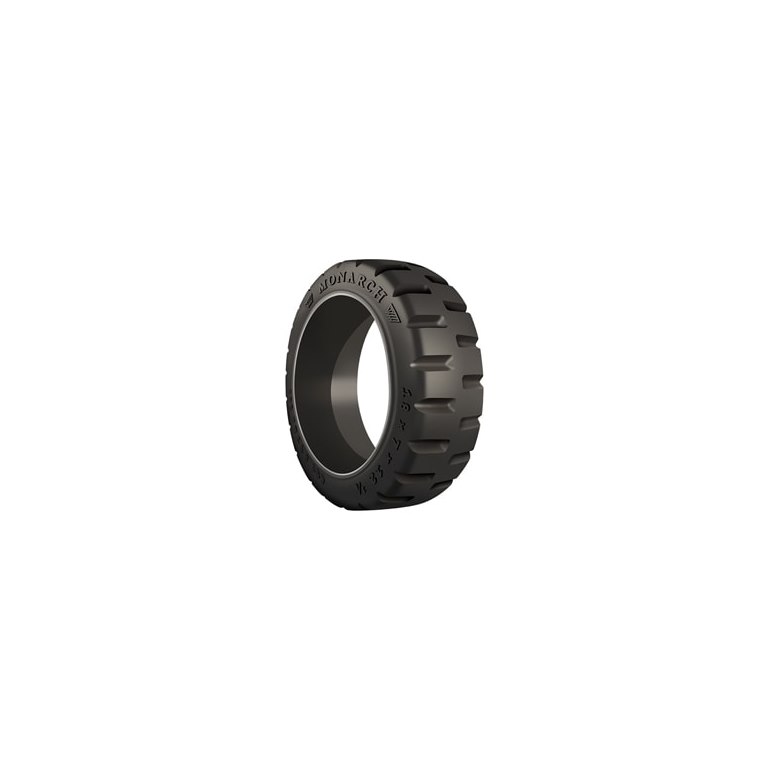 Monarch Press On Solid Tyres
Product Code: MONPRESS
SKU: MONPRESS
Call our Tyre line on 03301 239833 for a quotation
The innovative fitting process permanently bonds the rubber to the rim for longer lasting performance. Available in three profiles: Mono-Cushion®, Mono-Grip Wide® and Flat Profile. Mono-Cushion® is a crown profile that provides a comfortable ride, great traction and easier steering. This profile is available in traction, smooth and all compounds. Flat Profile provides a greater contact area, better load distribution for improved life and good traction for both starting and stopping. The Flat Profile is available in all compounds. Mono-Grip Wide® offers great surface contact area for better traction, better load distribution and less spinning which results in a longer tyre life. This profile is available in all compounds.
Special Compounds Available:
● Non- Marking
● Electrically Conductive
● Rolling Resistant
● Heavy Duty
● Chemical Resistant (Scrubber)
Available in rim sizes 4" to 30"
Delivery and Returns
Please click on the link below to view our delivery and returns policy