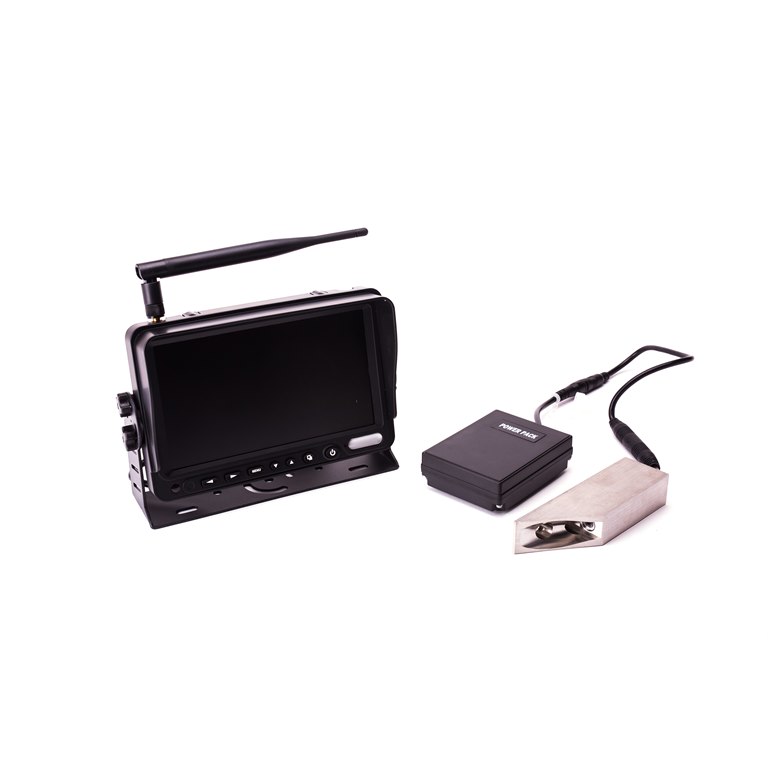 Fork Mounted/Carriage Mounted Camera System
Product Code: MOUNTEDCAMSYSTEM
SKU: MOUNTEDCAMSYSTEM
This wireless camera system allows forklift drivers to have greater visibility of areas they typically cannot see.
The wireless camera can be mounted on the back of the forklift as a back-up camera, on the overhead guard, on the carriage or actually on the side of the fork so the driver can see where the forks are lining up with the pallet.
Wireless camera systems can be either hard wired into the truck or battery powered, having a battery powered camera reduces cost and the requirement for untidy cables being installed over the mast.

Utilising the latest in Lithium Ion technology the battery powered camera can easily cover a full shift at a time.
Delivery and Returns
Please click on the link below to view our delivery and returns policy