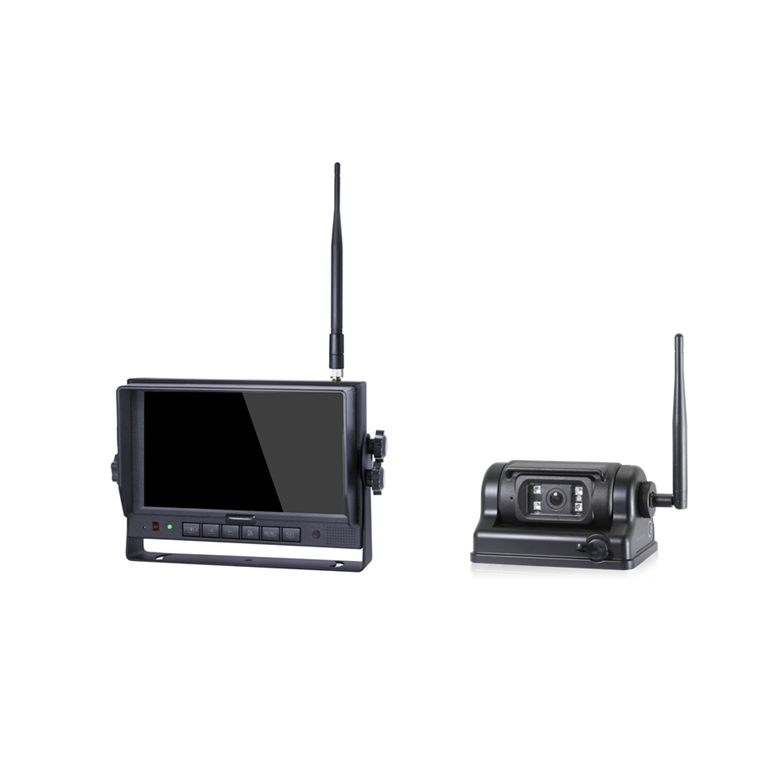 Driver Assistance Camera System
Product Code: DRIVERAIDCAM
SKU: DRIVERAIDCAM

The systems offer enhanced visibility to the operator from a standard driving position. The cameras can be located on the vehicle in various locations and focus on the area of sight required. The pictures are sent to a colour monitor located within the cab, acting as an aid to assist the driver to make adjustments to lifting or moving.
Features:-
Standard Wireless Camera
Allows for up to 2 cameras to be installed anywhere on MHE or plant equipment where the driver's vision is obscured in order to aid their view.
Can be fitted to any equipment
• Wired and battery powered wireless cameras available
• Easy to view 7 inch LCD screen
• Robust and hardwearing design
• Easy to install
• Camera view can be tied into reverse or other function
Delivery and Returns
Please click on the link below to view our delivery and returns policy