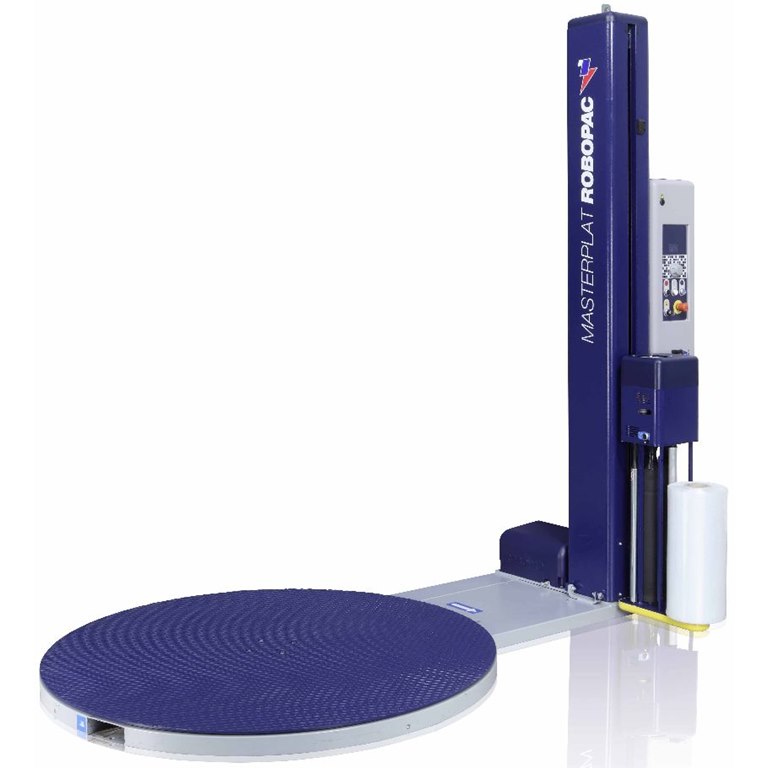 Masterplat PGS PLUS Turntable Stretch Wrapping Machine
Product Code: MASTERPLAT
SKU: MASTERPLAT
This automatic stretch wrap machine is fitted with power pre-stretch to ensure the most secure wrap at the most economic cost.
The PGS film carriage is fixed gear 250% power pre-stretch and the force to load (tension) is controlled by a strain gauge, adjusted on the control panel. There are also options of 150%, 200% and 300% gears on this machine.
The graphics on the new control panel, with icon selection by using the jog push button, are clear and easy to understand. Programmable functions including pre-set storable cycles, and adjustable turntable and film carriage speeds. The machine has 6 programmes that can be pre-set and locked with "parental control" to stop unwanted altering of settings.
1650mm Turntable with 2000kg load capacity. Larger Turntables available as an option. Variable turntable speed. 5-12rpm, with soft start for unstable loads. Photo Cell for Automatic Height Sensing. 2200mm wrap height as standard. Higher wrap height's available as an option.
Delivery and Returns
Please click on the link below to view our delivery and returns policy