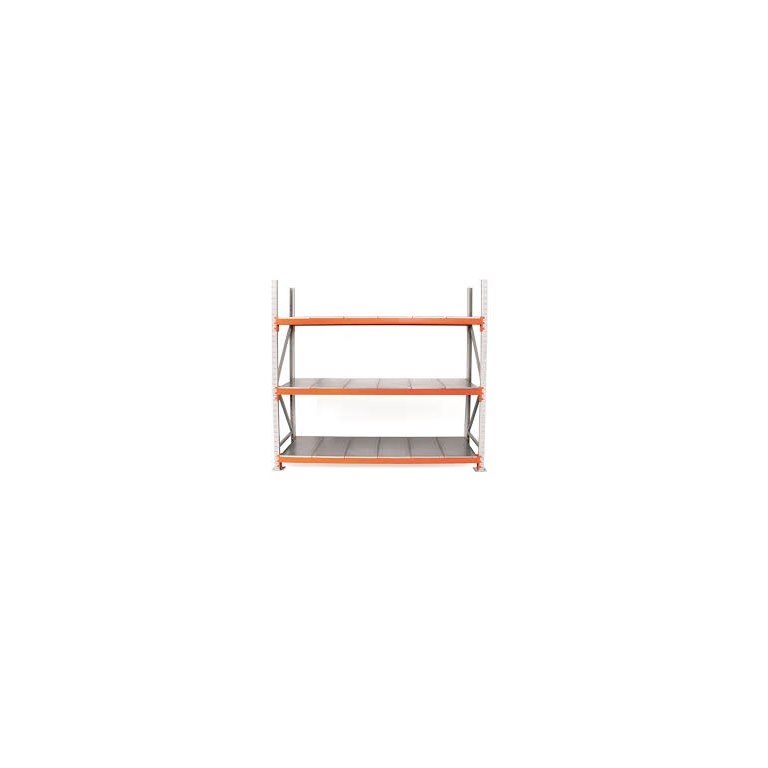 Heavy Duty Shelving
Product Code: HDSHELF
SKU: HDSHELF
Longspan Shelving can be incorporated into a range of storage applications; from a simple hand loaded system, to a complex multi-tier picking environment.
Low initial investment and whole life cost: A bolt-free system for a simple and fast installation. This is a very high specification of Longspan shelving and will have longevity, unlike other variants available in the marketplace.
Versatile: Build heights of up to nine metres, with eight different standard beam sections, making Apex Linvar LSS one of the most flexible, practical and cost effective storage systems in the market. There are also a range of shelving options for all applications; including laminate, chipboard, garment hanging and wire mesh.
Flexible: The modular nature of these structures means that it can easily rearranged or dismantled and rebuilt.
Delivery and Returns
Please click on the link below to view our delivery and returns policy