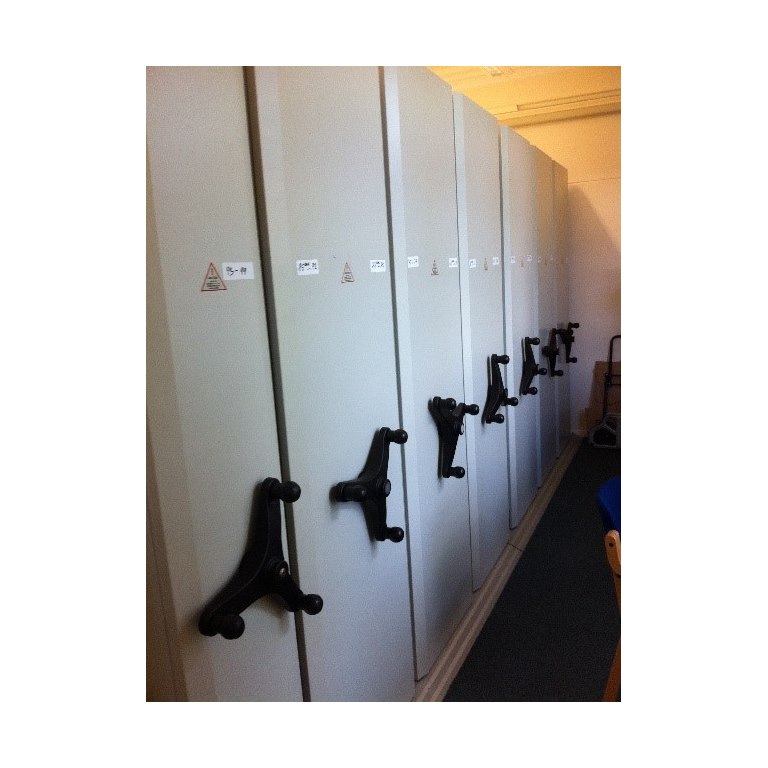 Mobile Shelving
Product Code: MOBSHELF
SKU: MOBSHELF
Mobile shelving storage units are storage units fitted with wheeled traction systems, in order for ease of movement between bays. Each shelving unit is normally mounted on a level track way (to eliminate gradients in the supporting floor), making it possible to move heavy units with minimal effort.
The track/flooring can either sit on top of an existing floor, or it can be integrated into raised access flooring. This allows for a smooth transition between units and surrounding floor levels. Saving up to 70% floor space, when compared to conventional systems, the mobile shelf system is a series of shelf structures, mounted on mobile bases which in turn move along floor tracks.
The specification for the shelves and the bases can be tailored, in order to suit budgets and product location. This solution can be either a powered system or created to be entirely manual.
Delivery and Returns
Please click on the link below to view our delivery and returns policy