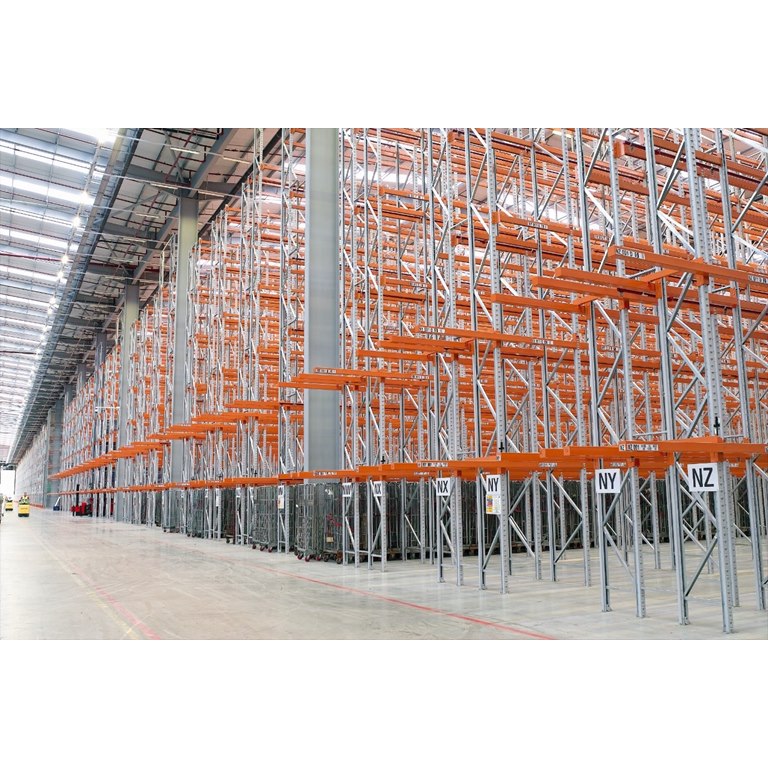 Narrow Aisle Racking
Product Code: NARROWAISLERACK
SKU: NARROWAISLERACK
Low initial investment and whole life cost: Like APR (adjustable pallet racking), VNA (very narrow aisle) is a cost effective product and when used properly, will continue to perform efficiently and safely for twenty years or more.
Flexible: Most awkward sized products can be safely stored with the VNA system, by simply adjusting the beam location, in order to create a suitable aperture height. Additional parts can be added to create more locations, or removed to accommodate changes in operational requirements. VNA racking can easily be reconfigured into conventional APR.
Efficient space utilisation: Save up to 50% on aisle widths, when compared to using counterbalance trucks in a conventional wide aisle rack.
Delivery and Returns
Please click on the link below to view our delivery and returns policy