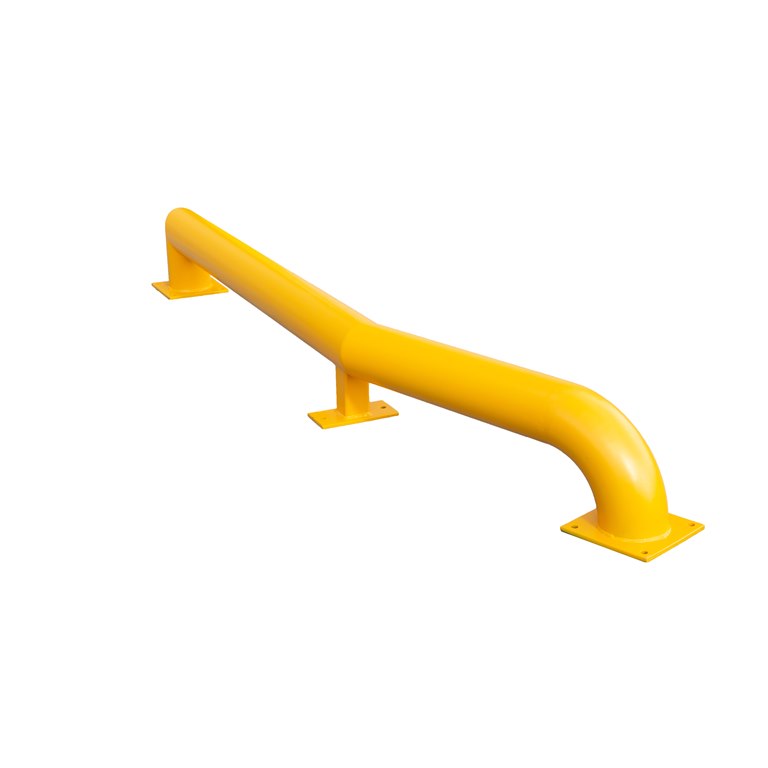 Flared Alignment Curb (Above Ground)
Product Code: TWAC-28-A-F
SKU: TWAC-28-A-F
Alignment Curbs can be used to protect racking, equipment and machines from potential damage caused by forklift trucks and moving vehicles, or for guiding lorry's into the correct position in front of the dock and minimising damage to dock equipment. This product is finished in alert yellow paint for optimum hazard awareness.
Be wary of lightweight copies which will not be of sufficient strength. Standard units are made from 170mm outer diameter tube. We recommend that Alignment Curbs are fixed below ground level and cast onto a concrete base for greater strength (see TWAC-28-B-F).
We can provide above ground wheel guides if required, but these must be installed onto a concrete base. Different sizes available on request to suit your requirements.
Delivery and Returns
Please click on the link below to view our delivery and returns policy