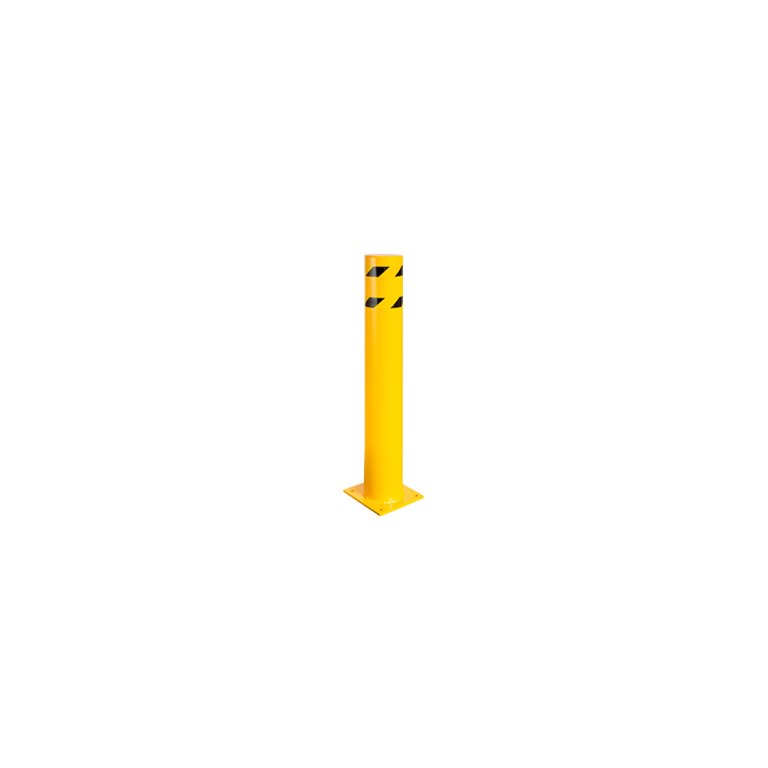 Safety Bollard (Above Ground)
Product Code: TWP13-A
SKU: TWP13-A
● Safety Bollards protect buildings and equipment from damage caused by moving vehicles.
● We do not recommend using floor mounted bollards (above ground type) outdoors, since the structure of the ground is normally inadequate and the loads applied by road vehicles requires the bollards to be cast into the ground and keyed into position by reinforcing bars. For outdoor use please see TWP13-B.
● Standard units are made from 170mm outer diameter tube.
● Bollards are of steel construction, finished in alert yellow, with added black and yellow warning strips for outdoor applications.
Delivery and Returns
Please click on the link below to view our delivery and returns policy