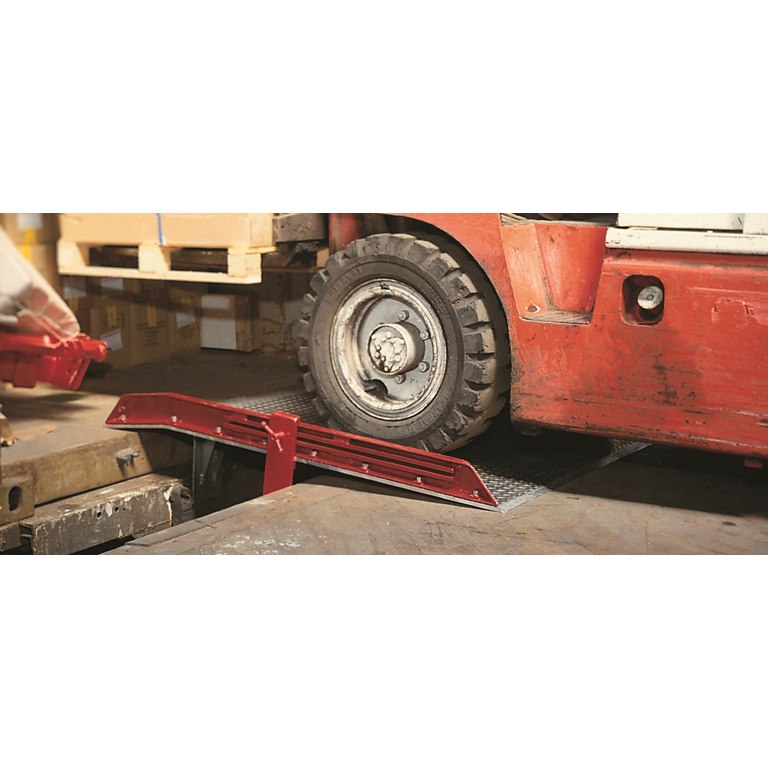 Dockbards (Lifting Handles & Locks Sold Separately)
Product Code: DOCKBOARD
SKU: 14-7272
Typically for use with Fork Lift Trucks.
(For lighter duty applications please see our range of Dockplates.)
● Dockboards feature the same standard features as Dockplates, but without loop type
handles, and the addition of steel safety side curbs painted red.
● Options (Contact us for information/assistance):
● Fork truck lifting handles (FTH-1) - recommended for all Dockboards
● Additional set of fixed locking legs (FSL-1) for application where an excessive gap
between vehicle and loading bay exists (150mm +)
● Additional set of adjustable locking legs (ASL-1) for application where the gap between
vehicle and loading bay varies depending on vehicle type / application.
Delivery and Returns
Please click on the link below to view our delivery and returns policy