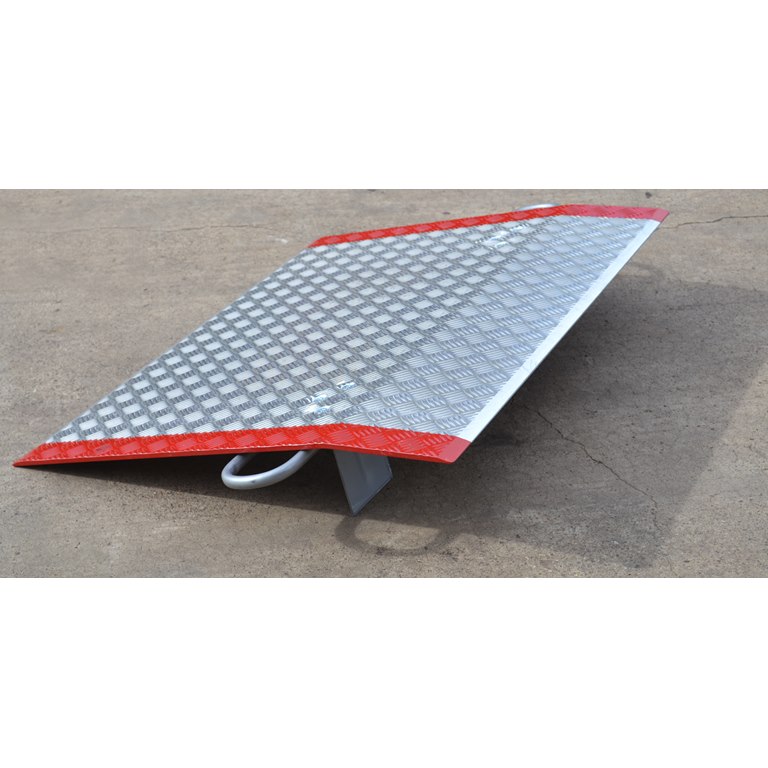 Dockplate (Handles Curbs and Castors Sold Separately)
Product Code: DOCKPLATE
SKU: H4248
Typically for use with pallet trucks, sack trucks, roll cages and pedestrian access.
(For heavier duty applications please see our range of Dockboards)
Standard features:
● Built-in antislip finish
● Manufactured from high tensile aluminium
● Crowned and bevelled for smooth operation
● Loop type handles for easy movement
● One pair of locking legs to prevent movement
● We recommend that plates under 40kg are handled by two people minimum,
beyond this, lifting facilities (such as our optional FTH-1) should be used.
Options (Contact us for information/assistance):
● Fork truck lifting handles (FTH-1) - recommended for models marked
* due to the plate weight.
● Side curbs with castors (SCC-2) for easy movement - standard loop handles removed.
● Additional set of fixed locking legs (FSL-1) for application where an excessive gap
between vehicle and loading bay exists (150mm +)
Delivery and Returns
Please click on the link below to view our delivery and returns policy