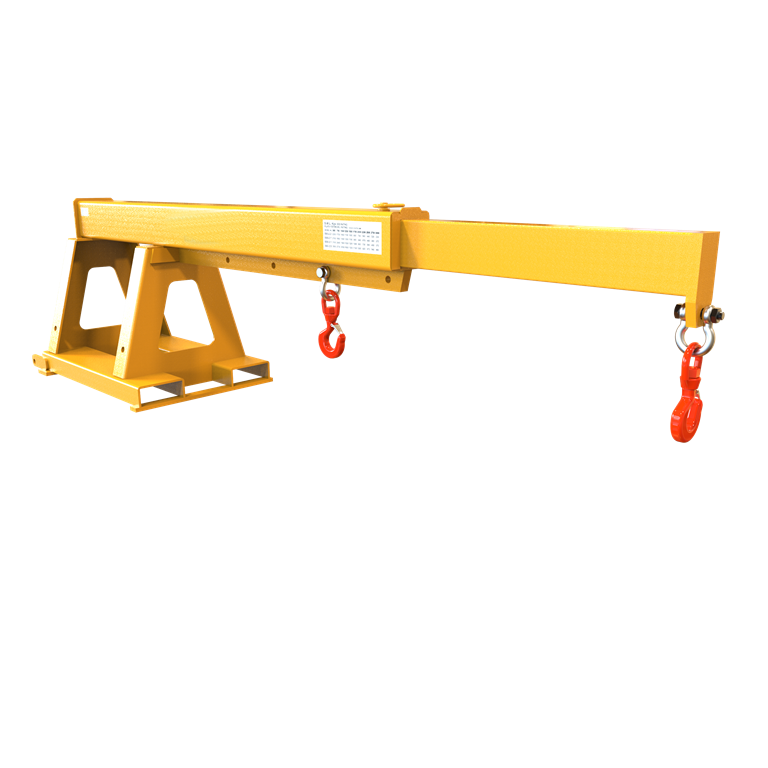 Extender Jib
Product Code: FMX
SKU: FMX 661-600-5.5
Select Truck Capacity (kg)
Supplied with two hooks and shackles.
Nine lifting points from 1000mm to 3000mm in 250mm increments.
With a raised height and manually extendable inner section, this jib (FMX) offers good operational visibility and a reach that can be extended from 2000mm (closed) to 3000mm (open).
The greater reach offered by this forklift jib allows loads to be picked up from otherwise inaccessible areas.
Delivery and Returns
Please click on the link below to view our delivery and returns policy