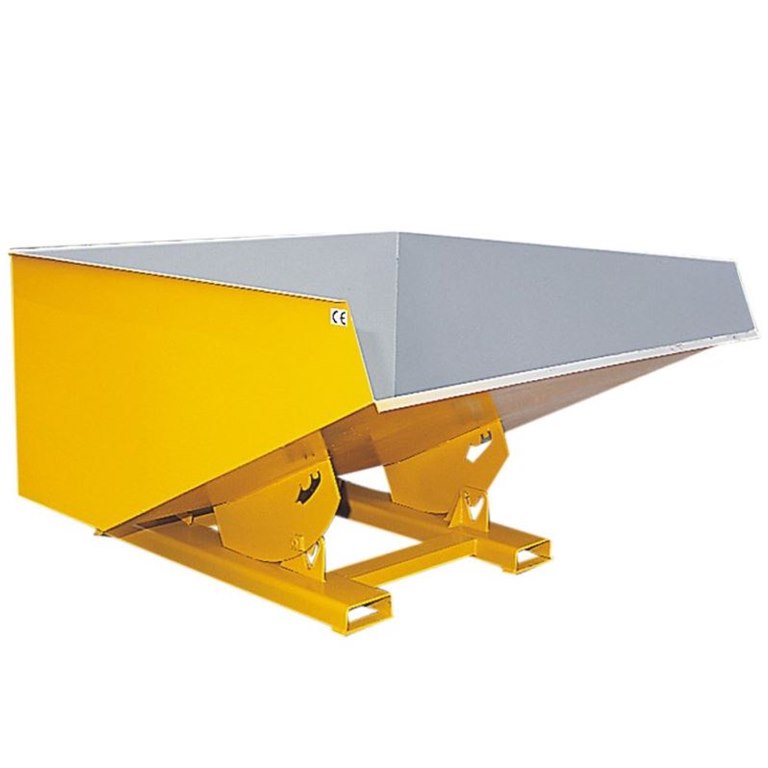 Tipping Skip
Product Code: RFS
SKU: 661-RFS-25L
£1,040.00 exc. VAT
Lead time: 10 working days
---
Select Volume Capacity (m3)
● Light release mechanism may be operated from either side
● Balanced body allows re-locking without leaving the seat of the truck
● Compatible with any conventional lift truck
● Also available with lids, castors, lifting lugs, galvanised finish, automatic tipping function, raised mesh sides for increased volume and colour options to help with waste segregation.
● Manufactured from 3mm plate as standard (5mm heavy duty also available), these forklift skips are simply connected to the forklift truck to allow speedy removal of scrap or rubbish to the appropriate waste collection point.
Please check if attachments match the truck's current rating plate, if not a new rating plate will be required at additional cost.
Delivery and Returns
Please click on the link below to view our delivery and returns policy