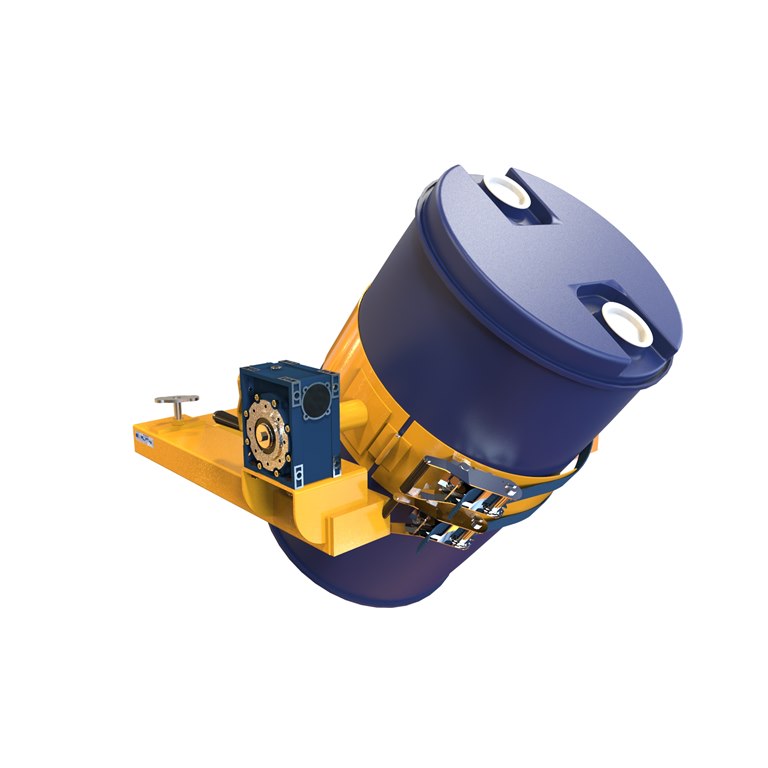 Drum Rotator
Product Code: DTR
SKU: 661-DTR-4
Select Mounting Type/Method of Operation
Suitable for use with 210 litre steel, 'L' and 'XL' ring plastic drums. Effortless rotation of drums using heavy duty gearbox, to give precise angle for pouring.
Fork or overhead crane mounted options. 360kg capacity.
Loop chain version allows rotation above shoulder height.

Please check if attachments match the truck's current rating plate, if not a new rating plate will be required at additional cost.


Delivery and Returns
Please click on the link below to view our delivery and returns policy