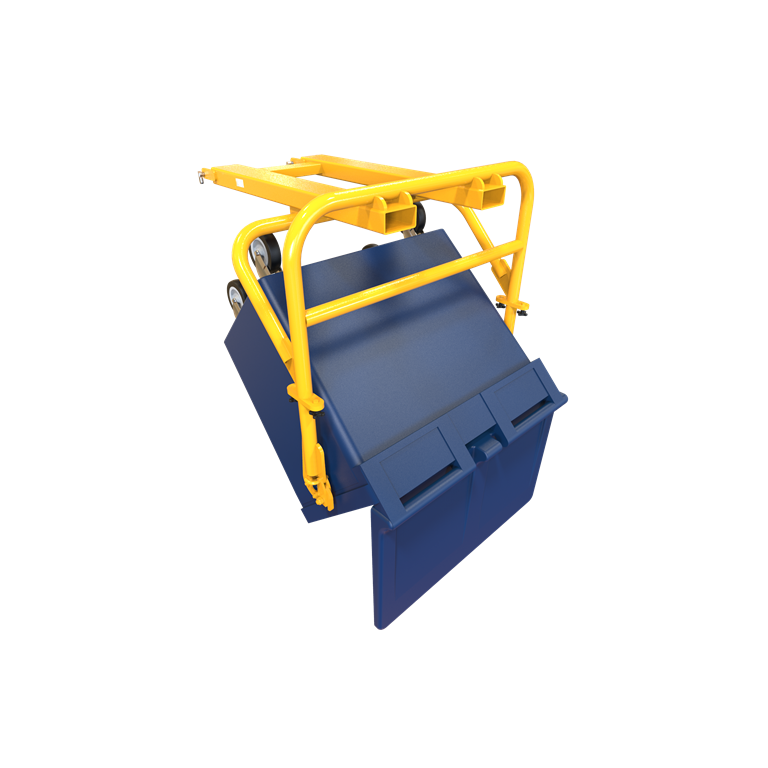 Wheelie Bin Tipper 600l+
Product Code: WBH
SKU: BOS002129
The attachment is only suitable for use with large wheelie bins with side trunnions.
The forklift bin handler attachment slides onto the forks of the lift truck and is retained in place by heel pins. Lifting slots on the wheelie bin handler locate on the side trunnions of the wheelie bin.
To empty a bin simply raise the forklift bin handler to the required height so that the side of the receptacle is positioned against the side of the bin.
When forward motion is applied the bin rotates to the required angle on the trunnions until the waste is emptied.
Delivery and Returns
Please click on the link below to view our delivery and returns policy