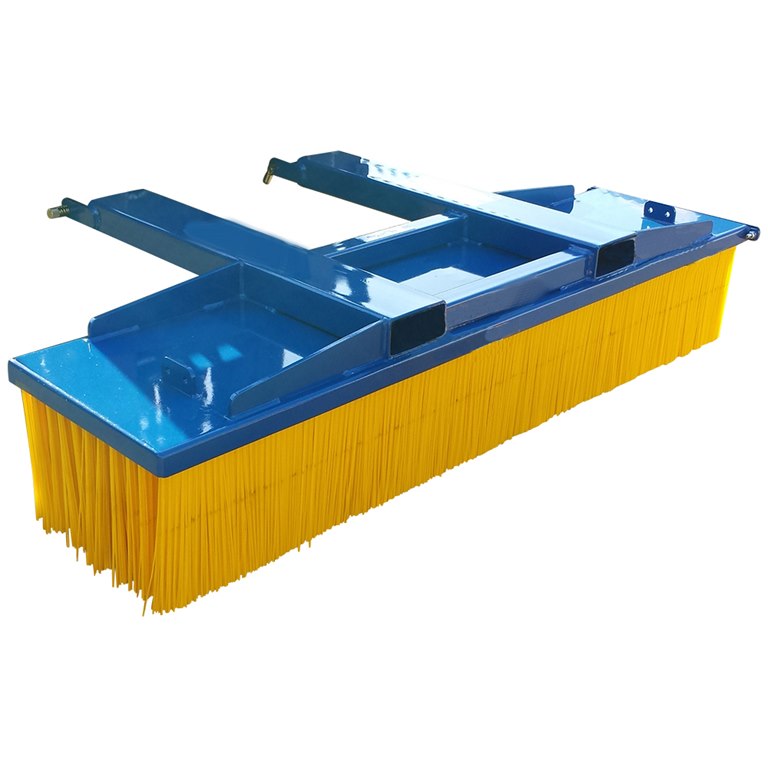 Easi Sweep
Product Code: ES
SKU: 661-ES-HD
● No moving parts, simple and reliable and virtually maintenance free
● Quick and easy fitment on an off forklift
● Replaceable bristle kits
● Heavy duty steel shroud for durability.
● The Easi-Sweep forklift sweeper is a durable and versatile sweeper that can be used for a multitude of tasks.
● With a pressed steel body and 5,8 or 11 rows (model dependant) of 1800mm wide durable polypropylene bristles, the sweeper is robust enough to cope with a surprising workload whilst maintaining a clean pass.
● This range of forklift sweepers is the tool of choice for farmyards, recycling centres, builders merchant yards, warehouses, car parks... in fact anywhere there is debris or material to sweep up.
Delivery and Returns
Please click on the link below to view our delivery and returns policy