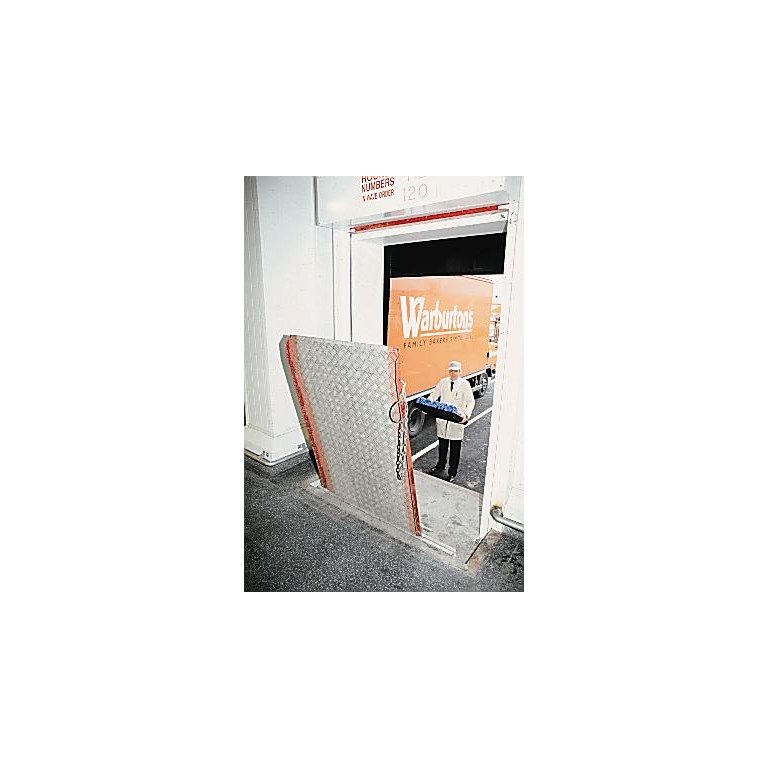 Hinged Bridgeplate (Hinge Rail and Handles Sold Separately)
Product Code: B4838
SKU: B4838
Hinged bridgeplates are manufactured from high tensile aluminium alloy plate and are located in a mating hinge rail (which must be purchased separately), which is fixed to the edge of the loading dock, the plate hinges from the edge of the dock and acts like a drawbridge.
The plate can be moved along the dock to different loading positions by sliding the plate along the rail and locking it into position until ready for use.
A locking clamp is included, to prevent the plate from falling forward when stored in a
vertical position.
Optional chain lifting handles are recommended. Due to the weight of the plates, two handles are recommended for this model (for 2 man operation).
Please note - the plate will lean back when stored in the vertical position; contact us for information on clearance requirements.
All models feature as standard:
● Built-in antislip finish
● Loop type handles for easy movement
● Foot-operated locking clamp to hold securely in the upright position.
● This vertical storage position also acts as a safety barrier.
● 75mm guidelines painted on the edges
Delivery and Returns
Please click on the link below to view our delivery and returns policy